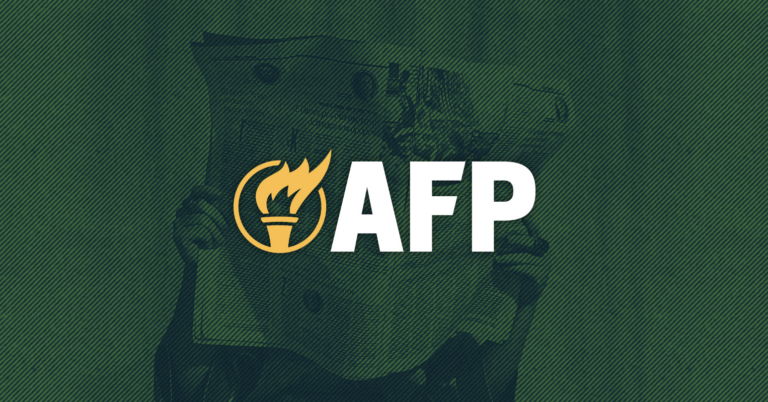 ICYMI: AFP's True Cost of Washington Tour Featured on Fox News' "Fox & Friends"
Arlington, Virginia—On Thursday morning, Americans for Prosperity-Pennsylvania (AFP-PA) State Director Ashley Klingensmith joined Fox News' "Fox & Friends" to talk about the impact of an event her team put on in Lower Burrell, Pennsylvania, in which AFP-PA partnered with a local gas station to lower the price of gasoline to $2.38 per gallon for several hours. The event attracted over 200 motorists who lined up hours before the event started to take advantage of the of the discount—the average price of gasoline the day before President Biden took office.
Watch the full interview here, excerpts are below.
Talking to Ainsley Earhardt, Klingensmith described the community's enthusiasm for the event:
"I arrived at the gas station a little after 8 am – we already had over a dozen cars in line. We are doing this as part of our national campaign, The True Cost of Washington Tour, where we are connecting with people right at the gas pump, hearing their stories about how inflation, the rising cost of just about everything is impacting their families."
But that's not all this event was about. Klingensmith described the larger point Americans for Prosperity is making with these gas station discounts:
". . . connecting [Americans] with the some of the solutions we believe Washington could act on right now to alleviate some of this pain. So first, unleashing energy abundance, second, ending some of this wasteful Washington spending, and then igniting innovation by being able to cut some of the red tape that is holding folks back."
Earlier in the week on Tuesday, AFP Managing Director Kent Strang joined "The Guy Benson Show" on Fox News Radio to discuss the nationwide campaign and share stories he's heard so far on the tour. One heart wrenching story came from a woman in Missouri who's paying over $100 to fuel up her car to travel to the hospital for her cancer treatments.
Listen to his interview with Guy Benson here.
The True Cost of Washington
AFP's The True Cost of Washington campaign provides Americans across the country with the truth behind rising costs, while offering real solutions to make everyday life more affordable. Thanks to skyrocketing inflation, Americans can expect to spend an extra $5,500 to maintain the same standard of living as last year, and an extra $1,433 for gasoline.
A poll recently conducted by Public Opinion Strategies for AFP found that 75 percent of Americans reported that the increase in costs has impacted their consumer behavior over the past year. Most individuals surveyed agreed that government policies and regulations have caused price increases. 61 percent of those surveyed blamed President Biden for this increase.
AFP's solutions to combat these rising prices garnered support, with 88 percent of respondents agreeing the government should make it easier to produce energy domestically, and 82 percent agreeing with getting government spending under control by tackling the federal debt and reducing federal budget deficits.
To find out when the True Cost Tour is coming to your area, click here.
-###-