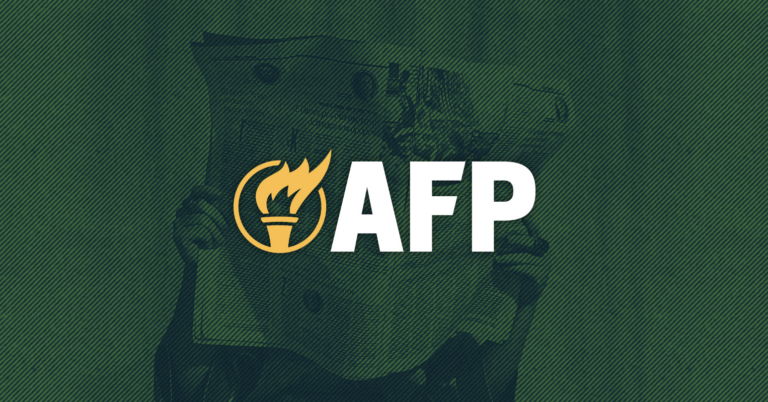 Poll: Americans Largely Blame Inflation and Rising Prices on Government
New poll shows Americans overwhelmingly support solutions that would unleash energy abundance, reduce government spending, and cut needless red tape
Arlington, Va. – Americans for Prosperity today released the results of a new survey of registered voters showing a strong majority of Americans believe the massive increase in government spending the past two years has been a "major cause" of higher prices.  A majority also say President Biden and his policies deserve blame for rising prices, and they would like Congress to focus on cutting the budget deficit to stop inflation.
The poll also showed strong support for making it easier to develop and produce American oil and gas and approving the Keystone Pipeline.
According to the poll, conducted by Public Opinion Strategies as part of AFP's True Cost of Washington campaign:
75% of Americans reported that rising prices had impacted their own purchasing decisions over the last year.
Across the board, survey participants agreed that government policies were causing price hikes on everything from gas (80%) to food (76%) to health care (74%) to home energy (73%).
73% said that the massive increase in government spending the past two years has been a major cause of these higher prices.
74% believe that continued high levels of government spending in Washington would cause prices to keep rising.
When asked about solutions that would be effective at reducing today's high level of inflation:
88% agreed with making it easier to develop and produce American energy.
82% agreed with getting spending under control by reducing federal debt and deficits.
78% agreed with ending regulations that stop us from modernizing our ports and speeding up the supply chain.
67% said Congress should focus on cutting the federal budget deficit as a way to stop rising prices.
65% agreed with ending government policies that restrict the supply of affordable housing.
On inflation, 61% blame President Biden and his policies for rising prices. Regarding the president's decision to cancel the Keystone pipeline, 63% said the president should reverse that decision and allow construction to be completed.
"Americans clearly understand the role out-of-control government spending has played in driving prices higher, and they want something done about it.  There is no justification for Washington to continue spending as if we were in the middle of a crisis," said Akash Chougule, Vice President at Americans for Prosperity. "While the president blames higher prices on Vladimir Putin, Americans rightly blame him and his policies. It's time for the administration to change course by tackling wasteful Washington spending and truly unleashing energy abundance."
To view the results of the poll, click here
Get a quick analysis of the poll results.
Methodology Statement
On behalf of Americans for Prosperity, Public Opinion Strategies completed an online survey of N=1500 registered voters. The survey was conducted April 12-18, 2022 and has a credibility interval of plus or minus 2.89%.
For media inquiries, please contact Geoff Holtzman at gholtzman@afphq.org
###