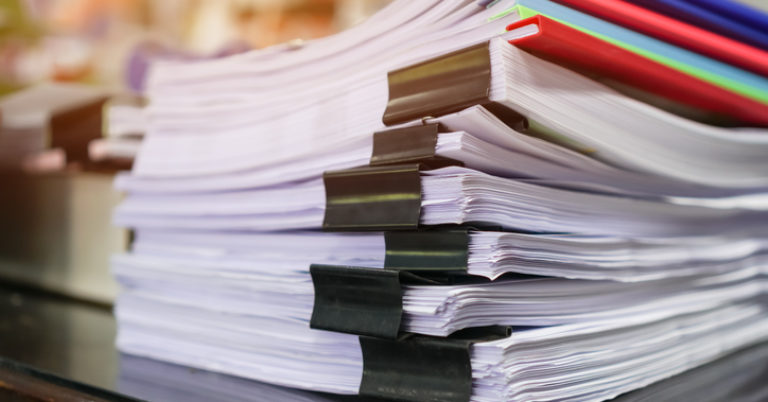 Transparency laws are designed to keep the government accountable. But do they?
This article was prepared by Steve Delie for Americans for Prosperity Foundation's Restoring Accountability essay series on government transparency to commemorate Sunshine Week. The views expressed in this article are the author's own and do not necessarily reflect the views or opinions of Americans for Prosperity Foundation, which encourages the expression of diverse viewpoints within a culture of civil discourse and mutual respect.  
Freedom of information laws are one of the most powerful tools used by journalists and ordinary citizens throughout the United States to gain information about the inner workings of government. It's thanks to these laws that the American people have been able to discover records ranging from the meeting minutes of their local municipality to documents revealing the incorrect reporting of COVID-19 deaths occurring in New York nursing homes.
But while sunshine laws have been incredibly beneficial, government has repeatedly resisted the openness requested by the people. This resistance, although longstanding, must be overcome to ensure that government is responsive to the people it serves.
The history of the federal Freedom of Information Act provides an example of government resistance to openness. When it was originally passed in 1966, the FOIA was opposed by every federal agency and department. The 1966 FOIA also lacked many of the requirements and protections we are familiar with today. It wasn't until 1974, in the wake of the Watergate scandal, that FOIA began to appear in something like its modern form.
Watergate also helped to lead to state-level sunshine laws. Currently, all 50 states and the District of Columbia have some form of FOIA law. Despite this development, it remains common for government to resist transparency efforts, either by failing to provide the infrastructure necessary to process open records requests, or through a simple unwillingness to apply freedom of information laws in a manner consistent with their purposes.
This is particularly true in my home state of Michigan, which has been recently ranked the least transparent state in the country. It is one of only two states that exempts the governor from FOIA requirements, and one of only eight that exempt the legislature. Even if lawmakers approve a set of bills — now under consideration — to end this lack of access, it would not solve Michigan's longstanding problem with a lack of transparency. Indeed, even those public bodies in Michigan that are already subject to FOIA seem to revel in a culture of concealment.
As part of its work, our organization, the Mackinac Center for Public Policy, sends dozens if not hundreds of FOIA requests annually. Unfortunately, the responses we receive are consistently disappointing.
Too often, public bodies delay responding to requests for months, or charge excessive fees to bully a requestor into abandoning a request. When a response finally arrives, it is often so heavily redacted that the remaining information is useless. And, thanks to these tactics, requestors are left with no options but to sue to receive records that should have been freely provided. Very few requestors have the resources or patience needed to hire an attorney and wait for months to receive access to information the government holds.
The problem is one of culture. Our public bodies appear to have adopted an attitude that every request is an attempt to discover some record that would pose an existential threat to their work. In their eyes, FOIA has been transformed from a tool to help the public to understand their government to a threat to whatever goals government is attempting to achieve.
Our struggles with obtaining reasonable responses in a timely fashion highlight just how broken the government's attitude is toward transparency. In the past few months, we have sued the Department of Licensing and Regulatory Affairs, both Michigan State University and the University of Michigan, the city of Warren, and the Michigan Department of Health and Human Services.
Although the facts of these cases differ, the problem is the same: excessive delays and inadequate responses. We are hopeful that, through our work, we will be able to hold these public entities accountable and encourage attempts to comply with both the legal requirements and intent of FOIA.
Public bodies need an attitude adjustment when it comes to FOIA. Without access to government records, citizens cannot understand either what government is doing or why it is doing it. A lack of transparency makes it almost impossible for citizens to be informed, which in turn prevents them from being able to hold their representatives accountable.
Simply put, free and open access to information maintained by the government is one of the foundations of a properly functioning government.
Steve Delie is director of labor policy and Workers for Opportunity at the Mackinac Center for Public Policy. Read other essays in the Restoring Accountability series here.