Please select your state
so that we can show you the most relevant content.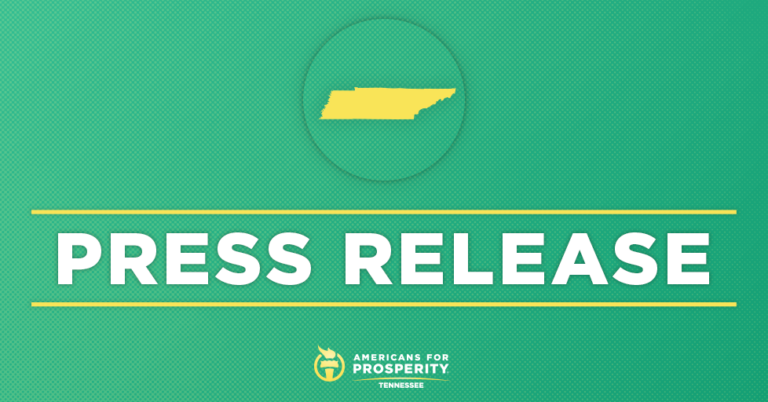 House Unanimously Passes Driver's License Restoration Bill
Grassroots group applauds House for passing smart on crime criminal justice reform bill
NASHVILLE, TN – Americans for Prosperity – Tennessee (AFP-TN) today applauded House members for unanimous passage of the driver's license restoration (HB 839/SB 1143) bill. The legislation will allow Tennesseans with unpaid traffic citations, fines, and fees to receive a payment plan based on their financial situation and a restricted license to continue driving to work or school while paying off their debt.
"The current policy of suspending driver's licenses over unpaid debt often traps people into vicious cycles of debt and incarceration," said Tori Venable, AFP-TN State Director. "It's fitting that with April being Second Chance month the legislature passed a common-sense bill that will give people a second chance to enter a payment plan while continuing to drive to work legally. This stops the cycle of criminalizing poverty and aligns the incentives for people to finish paying off traffic fines to have their full driver's license rights restored. We commend Majority Leader William Lamberth (R-Portland) for paving the path to prosperity by removing this barrier to opportunity for Tennesseans."
Majority Leader William Lamberth issued the following statement: 
"House Bill 839 establishes a statewide payment plan for fines and fees that levels the playing field for those who need a license to work or pursue their education. It is part of a larger plan to ensure accountability, but also to support rehabilitation efforts for those who wish to leave their previous mistakes behind and work towards prosperity. I am honored to carry this important legislation and humbled to receive overwhelming bipartisan support tonight on the House floor."
Background:
Criminal justice reform has been a top priority for the organization this legislative session. At the outset of the session, AFP-TN identified criminal justice reform has its number one issue in its legislative agenda.
Read State Director Tori Venable's op-ed on why criminal justice reform is needed in the Volunteer State here.
© 2023 AMERICANS FOR PROSPERITY. ALL RIGHTS RESERVED. | PRIVACY POLICY