Please select your state
so that we can show you the most relevant content.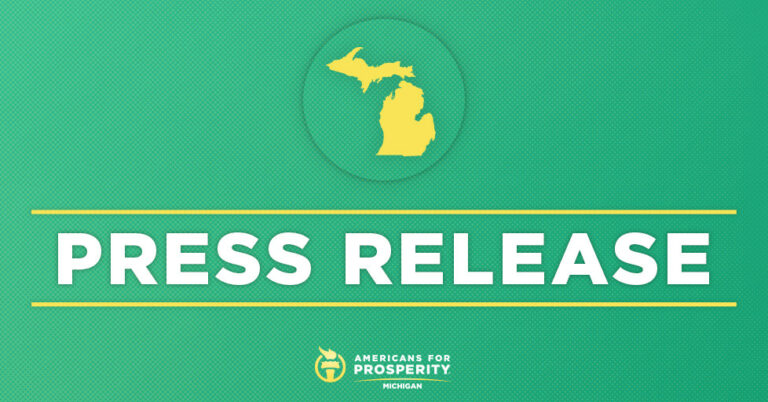 Grassroots Group Praises House for Bipartisan Income Tax Cut
Americans for Prosperity says broad tax cut empowers Michiganders
Lansing, MICH. — Grassroots advocacy group Americans for Prosperity-Michigan (AFP-MI) today praised lawmakers in the State House for voting to pass a broad-based income tax cut that would return roughly $2.5 billion to Michiganders. The proposal passed with bipartisan support from both Republicans and Democrats.
AFP-MI state director Annie Patnaude had this to say:
"Michiganders are facing a difficult economic reality. Historic inflation is taking a bite out of family budgets and rising energy costs are making it harder for people to make ends meet. Americans for Prosperity citizen activists mobilized in support of this tax cut, and we're elated to see it received bipartisan support.
"We thank Representative Hall for his leadership on the effort and commend all the legislators who voted yes — especially those who stepped away from the pressure of party politics to do what's right for everyday Michiganders. We look forward to continuing our grassroots efforts as this proposal makes its way to the Governor's desk."
Background:
Americans for Prosperity-Michigan announced a broad campaign in support of the plan last week, including mail, phone banks, digital ads, direct lobbying, and pop-up events.
© 2023 AMERICANS FOR PROSPERITY. ALL RIGHTS RESERVED. | PRIVACY POLICY