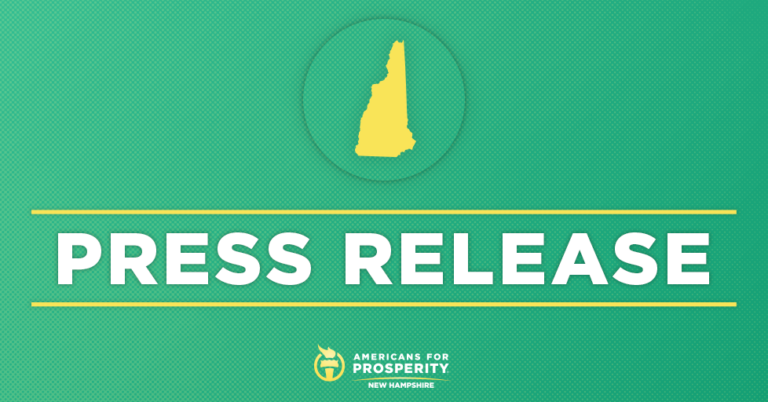 Granite Staters Hear Both Sides at Cannabis Legalization Debate
MANCHESTER, NH – Americans for Prosperity-New Hampshire on Monday hosted a debate on cannabis legalization that explored the potential costs and benefits of legalizing, regulating, and taxing cannabis.
Former Speaker of the House Bill O'Brien moderated the event that featured representatives from Americans for Prosperity, the Marijuana Policy Project, and former and current representatives.
AFP-NH Deputy State Director Ross Connolly issued the following statement:
"This was a great event with a diverse group of panelists who helped lawmakers, activists, and residents understand both sides of the debate. In today's political climate, respectful and robust discussion on divided policy topics is essential to bridge the divide. We were happy to help facilitate that discussion.
"Legalizing cannabis is the best way to break barriers created by criminal enforcement and give Granite Staters an opportunity to realize their potential, while ensuring the safety of our communities."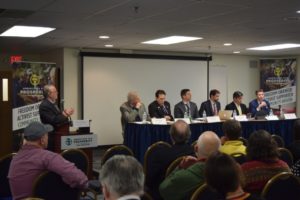 Americans for Prosperity Deputy State Director, Ross Connolly answers a question on the costs of prohibition at a debate on Cannabis policy Monday night in Manchester.
(Left to right) Former Speaker Bill O'Brien moderated the debate; Opponents to legalization: Rep Pat Abrami, Rep Steve Pearson, Neil Hubacker; Supporters of legalization: Matt Simon, Dr. Joe Hannon, Ross Connolly.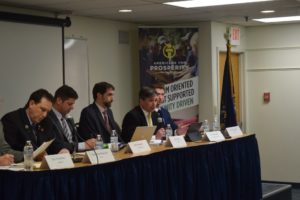 Former Representative from Lee, Dr. Joe Hannon responds to a question about health impacts of cannabis at a debate hosted by Americans for Prosperity on Monday night.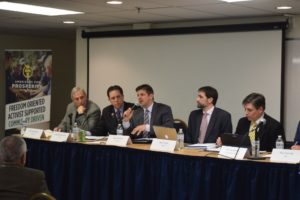 Neil Hubacker, Director of Strategic Alliances for Cornerstone, lays out his opposition of commercialized legal cannabis in front of 40 members of the public at a debate on Cannabis Monday night in Manchester.