Please select your state
so that we can show you the most relevant content.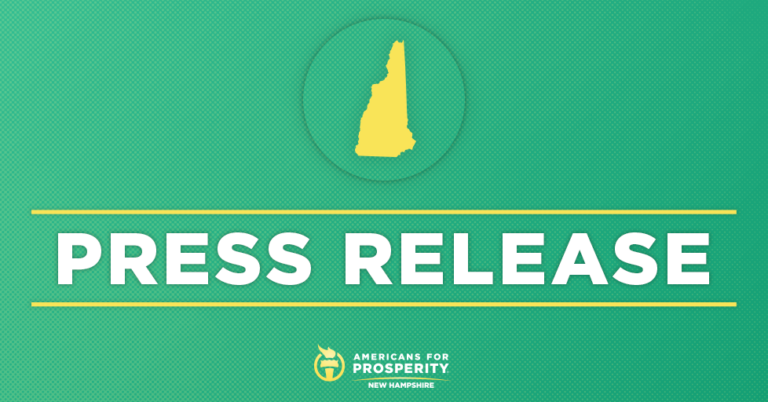 Governor Sununu Protects Economic Growth, Opportunity by Vetoing Budget
Budget would raise taxes by over $135 million on small businesses and employers
CONCORD, NH – Americans for Prosperity-New Hampshire today commended Governor Sununu for protecting small business owners and other employers from unnecessary tax hikes by vetoing the budget. AFP-NH supports a budget that maintains employer tax relief and a budget that will continue to enrich the lives of Granite Staters by prioritizing fiscal responsibility, including being structurally balanced and rejecting new and unnecessary tax increases.
Americans for Prosperity-New Hampshire State Director Greg Moore issued the following statement:
"Governor Sununu was right to veto the budget and protect the pro-growth policies that have led to our state's economic boom. Punishing small businesses and employers that helped ignite our economy with more than $135 million of tax increases would set our state backwards and is the last thing we should do now.
"The budget currently constructed not only threatens to roll back the opportunity and growth we've experienced, but it also establishes a structural deficit for the next budget. As someone who worked in the House in 2011 when we had to cut over $1 billion in spending, we should not repeat the same mistakes of setting up a budget with a giant hole for future legislatures to deal with. We urge the governor to continue to oppose the bad policy of employer tax hikes and ensure we keep our New Hampshire Advantage intact."
Background:
The state budget would raise taxes on employers, hiking the BPT by 2.6% and the BET, paid by small business owners, by 12.5%, reversing the economic gains the state has made in the wake of employer tax relief and making the New Hampshire less competitive.
Tax Relief Continues to Fuel Economy, 6/18/19
© 2023 AMERICANS FOR PROSPERITY. ALL RIGHTS RESERVED. | PRIVACY POLICY