Please select your state
so that we can show you the most relevant content.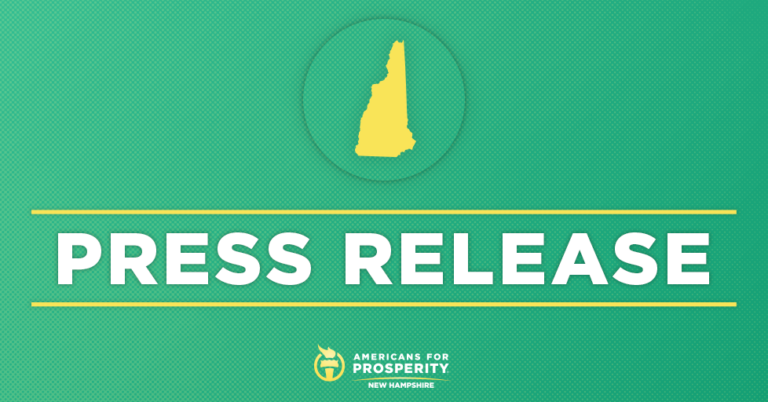 Tax Relief Continues to Fuel Economy
Unemployment data shows 610 more NH residents working
CONCORD, NH – Following today's release of another strong employment report showing 610 more New Hampshire residents working and the state's workforce adding 890 individuals, both of which are records for the state, Americans for Prosperity-New Hampshire State Director Greg Moore issued the following statement:
"Our state's economy continues to lead the region and set new records every month, attracting entrepreneurs and families to take part in this booming economy. Employer tax relief has rebuilt and amplified our New Hampshire Advantage and fueled growth and opportunity for tens of thousands of Granite Staters. Even in a slow month nationally for job growth, our economy continues like a well-oiled machine. Given this success, the last thing we should do is raise taxes on employers like the many small businesses that are providing jobs to record numbers of Granite Staters. Legislators need to listen to Governor Sununu and reject policies that raise taxes and increase spending unsustainably that will slam the brakes on our economy."
Background:
Despite an underwhelming May jobs report nationally, New Hampshire's economy is proving to be more resilient.
Businesses tax cuts have led to more jobs and resulted in the state receiving record-high revenues.
Read Greg Moore and Bruce Berke's op-ed here on tax relief boosting the state's economy and adding jobs.
© 2023 AMERICANS FOR PROSPERITY. ALL RIGHTS RESERVED. | PRIVACY POLICY