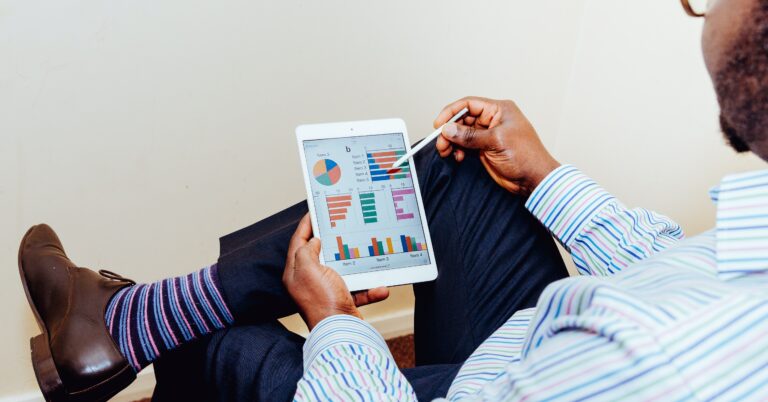 U.S. fiscal health is poor. Here are the GAO's latest solutions.
Congress' watchdog just issued a stark warning about the dangers of the federal government spending far more than it collects in revenue. The Government Accountability Office (GAO) released "The Nation's Fiscal Health: Federal Action Critical to Pivot toward Fiscal Sustainability" on March 5.
Growing deficits and debt will undermine our prosperity as Congress lets entitlement-driven borrowing soak up more and more investment funds. The risk of a fiscal crisis is growing every year, and when it comes, it could be far worse than the 2008 financial crisis.
What is driving the national debt?
This debt is driven by high spending growth in Social Security, Medicare, and other federal health programs:
Social Security spending will grow by 1.2 percent of gross domestic product (GDP), from 4.9 percent to 6.1 percent.
Major health program spending including Medicare will balloon from 6.1 percent of GDP to 10.2 percent.
Our bleak budget future comes from that 5.3 percent of GDP spending increase.
Revenue only dips by half a percentage point. The difference between current spending and current revenue lets the debt build up. As compounding interest on the debt takes off, disaster is a matter of when, not if.
Fortunately, Congress can turn this around. It won't be easy, but it can be done. It can certainly be easier than it is right now.
The GAO's recommendations for getting the federal budget back on track
GAO has four recommendations to help Congress get the budget back on track:
Incorporate well-designed fiscal rules and targets.
Assess the drivers of the primary deficit, both revenue and spending.
Consider alternative approaches to the debt limit.
Address financing gaps for Medicare and Social Security.
Americans for Prosperity's budget reform agenda, "Congress needs better budget approaches", closely matches GAO's recommendations.
Fiscal rules and targets
AFP strongly supports the Business Cycle Balanced Budget Amendment by Sen. Mike Braun and Rep. Jodey Arrington and the Responsible Budget Targets Act by Sen. Braun and Rep. Tom Emmer.
Both would balance the budget over the business cycle — not every year.
They would promote economic and policy stability for dynamic economy while controlling the debt and providing sustainable budgets over the long term.
Both have well-designed escape valves for emergency spending. The Responsible Budget Targets Act, for example, proposes offsets over the subsequent six years like Switzerland's highly effective and popular debt brake.
Drivers of deficit
AFP's unified budget proposal would have Congress do a real budget each year. A real budget includes all spending and all revenue, including entitlement programs and tax credits. Then Congress could regularly manage the entire federal budget, not just the 30 percent of spending in appropriations bills.
AFP supports the Time to Rescue United States Trusts (TRUST) Act by Senators Mitt Romney, Angus King, and Joe Manchin and by Reps. Mike Gallagher, Ed Case, and Scott Peters, which would create a bipartisan, bicameral commission to pursue solvency for each major, endangered trust fund program like Social Security and Medicare.
Further, AFP supports the Sustainable Budget Act by Reps. Ed Case and Steve Womack and Sen. Cynthia Lummis to seek balance (excluding interest costs) by the end of the decade.
Finally, AFP's Personal Option for Health Care includes many ways to improve health care quality, access, and cost in Medicare, Medicaid, and beyond.
Debt limit alternatives
AFP backs automatically increasing the debt limit as long as well-crafted budget targets are met. See above.
Like regular debt limit brinkmanship, shutdown fights are counterproductive. AFP supports automatic continuing resolutions like the Prevent Government Shutdowns Act by Sens. James Lankford and Maggie Hassan. Then new budgets would be better than what came before, not merely better than a shutdown.
Financing gaps for Social Security and Medicare
As discussed above, an annual unified budget, the TRUST Act, and the Sustainable Budget Act would help Congress address these issues. The most successful deficit reduction comes from spending restraint, not from revenue increases.
In addition, American life expectancy has increased dramatically — a wonderful development—since these programs were last updated. It would be unfair, would undermine prosperity, and would inflame generational conflict to force younger Americans to bear the costs of ever-longer retirements for able-bodied older Americans.
Congress should also adopt automatic fiscal stabilizers so trust fund programs can stay solvent even when Congress fails to act in a timely way.
Americans for Prosperity shares GAO's concerns about American's fiscal health. Congress should take GAO's advice as soon as possible.
Fixing the budget system can make it much easier — and possible — for Congress to repair the budget before the debt burden becomes crushing.
Read more about these and other proposals to fix the federal budget system.