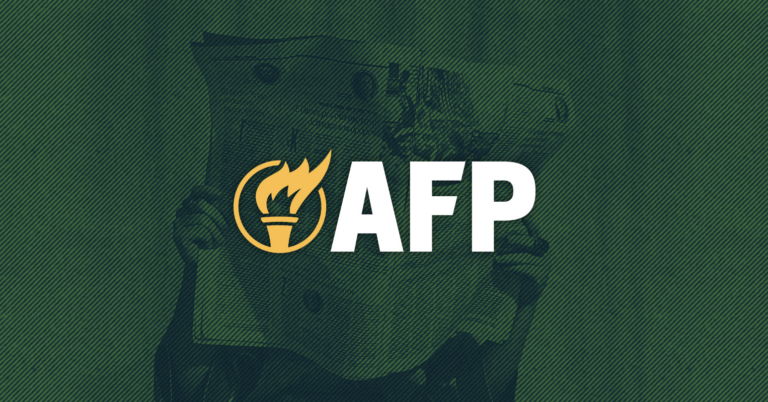 Congressional Budgeting Is a Mess. Here's the Fix.
Stand-alone Reconciliation Must Go. Unified Budgets Would Be More Transparent, Responsible, and Representative—and Far Less Polarizing.
ARLINGTON, VA – Even casual political observers understand that the arcane drama known as "budget reconciliation" bears no resemblance to responsible policymaking and deepens divisions in Congress.
It is time to abandon stand-alone reconciliation and embrace a process that moves away from last-minute, backroom leadership deals in favor of complete budgets with broader input from members of Congress and their constituents.
"Unified budgeting" is the approach that should supplant today's disjointed congressional budget process and ring in a better era of congressional budget-writing, according to a new white paper by Americans for Prosperity Senior Fellow in Fiscal Policy Kurt Couchman.
The idea is simple: put all spending and all revenue in the same annual budget bill. Most organizations—and many states—currently do this. The U.S. Congress should too.
The unified budget approach holds numerous advantages over the status quo:
It would empower members of Congress to manage the entire federal budget comprehensively.
It would better encourage policymakers to engage in serious legislative deliberations, rather than focusing on messaging and rhetoric.
It would revive long-dormant budgetary principles like transparency and meeting targets.
It would better enable the coordination and consolidation of related and redundant federal spending programs.
It would restore Congress to its intended role of deliberating as a full body, rather than the federal budget emerging as a deal between four leaders and the White House.
Today's congressional budget process only considers discretionary spending regularly—less than one-third of overall spending and no revenue—and breaks it up into twelve bills of wide-ranging sizes. But when the majority party also wants to push its highest and most controversial priorities through the process, it has come to rely on partisan reconciliation—widely known as the legislative device that can circumvent the 60-vote filibuster threshold in the U.S. Senate.
Congress created reconciliation in 1974 so simple Senate majorities could rein in the federal debt. But while subsequent Congresses successfully enacted deficit-reducing packages in the 1980s and 1990s, reconciliation started to have the opposite effect as it was co-opted for majority parties' pet purposes beginning in the late 90s.
In 1997, Congressional Republicans sought to return large surpluses to taxpayers instead of using them to grow government spending. That effort failed, but it set up (post-surplus) tax cuts in 2001, 2003, and 2017. Democrats then gamed reconciliation for health program expansions in 2010 and alleged pandemic response in 2021.
The white paper walks through the history of reconciliation's misadventures and other congressional budgetary missteps. In presenting the case for unified budgeting as the ideal way to improve Congress' budgeting culture, it also articulates the roadmap to update the budget laws.
Click here to read the full white paper from Americans for Prosperity.
Click here for a one-page summary.