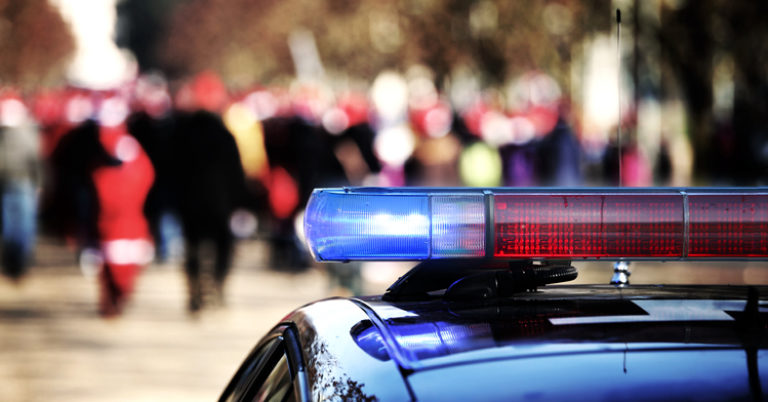 Four Myths on Policing in Virginia Debunked
To keep Virginia communities safe, we need to make sure that our state laws help foster an environment of trust between police officers and the individuals they have sworn to protect. 
Over the last several months, the public has become increasingly aware that our system often lacks oversight, putting law enforcement at odds with the very people they serve.
To correct this, the state Senate and House passed Senate Bill 5030, which will implement common-sense reforms that raise policing standards and address officer training, professional conduct, hiring practices, use of force, among several other critical areas. The bill was quickly enacted by Gov. Northam, who signed it into law on October 28, 2020.
While some might worry that increased restrictions on officers might inhibit them from doing their jobs, Americans for Prosperity-Virginia wants to help Virginians separate fact from fiction and understand how this new legislation will help bridge gaps in our communities. 
Myth #1: Police officers are obligated to intervene when they witness another officer using excessive force.
Before the passage of SB 5030, Virginia law did not require officers to intervene when another officer was using excessive force or to report excessive force by fellow officers. This accountability gap in Virginia law led to officers not being held accountable for their actions and sets a dangerous precedent within "policing culture," which can have devastating consequences, as we saw in the case of George Floyd.
In these situations, it's also crucial that the law doesn't interfere with law enforcement's duty to protect the public and themselves during dangerous encounters. SB 5030 balances accountability and officer safety by requiring intervention only when that intervention is feasible and to render aid to those who have been subjected to excessive force "as circumstances reasonably permit."
This allows law enforcement to make rational and necessary decisions in the heat of the moment to prioritize the safety of those involved in the encounter. Many jurisdictions, such as Dallas and Charlotte have implemented a "duty to intervene" policy within their police departments.  We applaud Virginia for taking the lead on this critical policing reform and making this an obligation statewide.
Myth #2: Police officers are adequately trained in areas such as appropriate use of force and de-escalation tactics 
The state of Virginia does not require de-escalation as a part of police officer training. Without this vital tactic, it becomes harder for law enforcement to build trust with their communities because many individuals fear that a routine encounter with police could turn fatal. 
Bureau of Justice Statistics national data shows that of the departments that do require such training, only nine of the total 843 classroom hours for cadets focus on conflict management.
Several Virginia Police Departments have taken it upon themselves to remedy the problem on their own by implementing this type of training, which is especially effective when dealing with mental and emotional crises. 
To protect the wellbeing of police officers and citizens alike, SB 5030 requires officers to be trained in de-escalation and lawful use of force, as well as dealing with individuals who suffer from mental illness or cognitive disabilities. 
Myth #3: Law enforcement agencies must consider previous employment history from a prospective law enforcement officer who has previously served in another office. 
Unlike many types of employment, police departments are not required to consider misconduct records in the hiring process. The lack of oversight in this area has allowed officers with serious allegations on their record at another law enforcement agency to be considered for employment when they moved to a new city. All too often, this has allowed bad actors to be rehired again and again, perpetuating the cycle of distrust between law enforcement and their communities. 
SB 5030 would help rebuild law enforcement's relationship with the public by requiring misconduct records to be considered when hiring a prospective law enforcement officer. Providing more transparency in the hiring process for local precincts will improve the relationship between the many good officers and their community – by removing the stain of some officers with bad records.
Myth #4: Virginia law adequately addresses officer misconduct. 
Today, when officers have potentially committed a crime or serious misconduct, they can resign or be fired before the conviction or misconduct investigation is final. This has made it all too easy for officers with questionable records to quickly be rehired in other municipalities. 
SB 5030 would close this loophole and require the law enforcement agency to report this type of misconduct to the Criminal Justice Services Board for decertification. This would prevent an officer who has resigned or been fired for criminal activity or serious misconduct from serving as an officer elsewhere without considering the circumstances of their departure from other departments.
By ensuring that bad actors are held accountable for their actions, we ensure that only ethical and effective officers are patrolling our streets and further build a relationship of trust and respect between officers and our communities.
This piece was published on October 14, 2020, and was updated on November 11, 2020, to reflect that the bill has been enacted into law.