Please select your state
so that we can show you the most relevant content.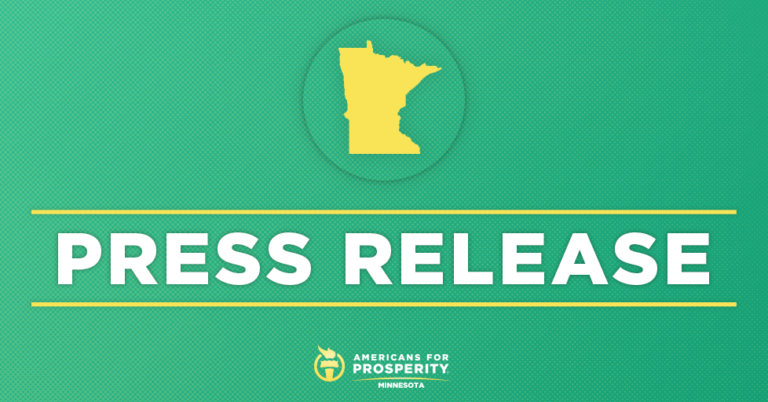 Energy Proposal Drives Up Costs for Minnesota Families, Stifles Innovation and Opportunity
ST. PAUL, MN – Americans for Prosperity-Minnesota (AFP-MN) today urged the Minnesota legislature to protect taxpayers and our state's most vulnerable by rejecting Governor Walz's new energy proposal that aims to use only carbon-free energy resources by 2050.
AFP-MN State Director Jason Flohrs issued the following statement:
"We've already seen proposals from the governor to increase government-imposed costs on transportation, health care, and prescription drugs, along with higher payroll taxes on both employees and their employers. Minnesota families can't afford more expensive and unworkable government mandates that will cause energy bills to skyrocket and kill jobs and opportunities across the state."
"Instead of erecting barriers to entry or picking winners and losers with carveouts and subsidies, we urge Governor Walz and the legislature to keep Minnesota's energy prices affordable and enable our entrepreneurs and innovators to work within a free and open market to develop new technologies to protect the environment and enhance every Minnesotan's quality of life."
Background:
Americans for Prosperity-Minnesota re-launched the Roadmap to Prosperity at the beginning of this legislative session that serves as a framework for lawmakers when analyzing policy proposals and legislation. The Roadmap focuses on restoring fiscal stability, igniting the Minnesota economy, focusing on sound investment for our future, helping expand the American Dream for future generations, and protecting taxpayers from out of control spending and over-regulation.
AFP-MN has also urged lawmakers to reject the Governor's proposed regressive tax increases that would hit hardest the families that are already struggling to make ends meet.
© 2023 AMERICANS FOR PROSPERITY. ALL RIGHTS RESERVED. | PRIVACY POLICY