Please select your state
so that we can show you the most relevant content.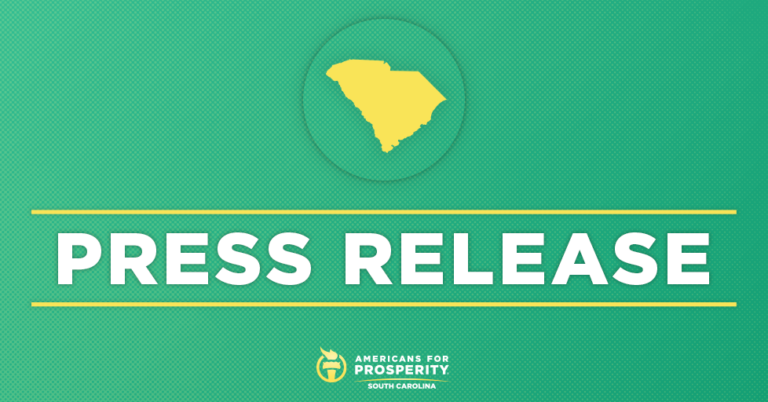 Education Grants Empower Students, Families and Educators During COVID-19
CHARLESTON, SC – Following Governor McMaster's announcement to grant $32 million to thousands of families to help pay for education expenses, Americans for Prosperity-South Carolina (AFP-SC) praised the decision and urged the legislature to pass a larger ESA program. The funding is from the governor's discretionary education account from the CARES Act, which will help thousands of families, who have an income of 300% or less of the federal poverty level, access educational resources.
"Today's announcement by Governor McMaster is a step in the right direction, but it also serves as a reminder that for too long and still, for too many children — their educational opportunities are limited by their family's ZIP code or income. We need to rethink our educational system to ensure students are the focus and build solutions that are addressing the needs of individual students,"  said AFP-SC State Director Andrew Yates.

"Extending educational resources to thousands of South Carolina families and students will help create customized education that work better for our students," Yates continued. "The COVID-19 pandemic demonstrated our current, one-size fits all education system needs to be far more nimble and resilient to meet the education needs of South Carolina families and students. It shouldn't take a global health crisis to increase educational freedom, and we urge lawmakers to expand educational opportunity for every South Carolinian when they reconvene in September."
Background:
Americans for Prosperity-South Carolina has been at the forefront of the push for educational freedom in the Palmetto State. Earlier this year, the grassroots group launched a digital and mail campaign urging lawmakers to advance Senate Bill 556 to the full committee.
Under this bill, families would be able to use the state dollars allocated per student, also known as "state funding of shared expenses per pupil" to pay for approved education-related services.
© 2023 AMERICANS FOR PROSPERITY. ALL RIGHTS RESERVED. | PRIVACY POLICY