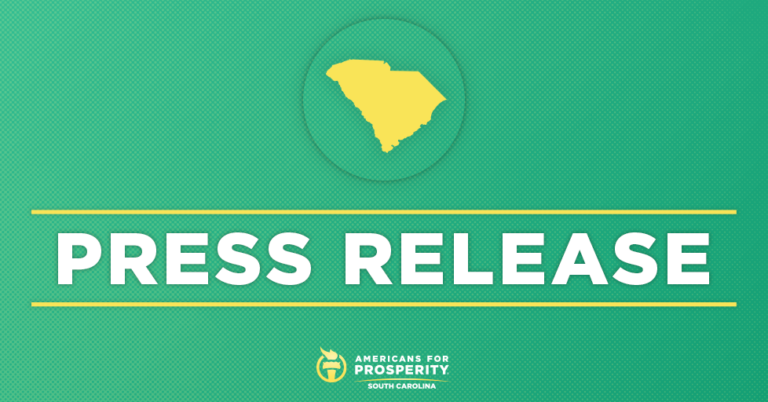 AFP Launches Digital and Mail Campaign Urging Educational Freedom for South Carolinians
Dec 12, 2019 by AFP
Grassroots group rallies support for ESA bill
CHARLESTON, SC – Americans for Prosperity-South Carolina (AFP-SC) today announced it is launching a mail and digital campaign urging members of the Senate Education Subcommittee to support educational freedom for South Carolinians and advance Senate Bill 556 to the full committee.
The bill would give students and families an education scholarship account (ESA), enabling them to receive an education of their choice that best fits their needs.
The ad directs South Carolinians to a digital tool that allows them to contact their Senator to voice their support for this bill.
CLICK HERE TO VIEW THE DIGITAL AD
Americans for Prosperity-South Carolina State Director Andrew Yates issued the following statement:
"It's past time we stop ignoring the needs of individual children and forcing everyone into a one-size fits all system. Empowering teachers and families to work together to find a learning environment that best fits each child will enable all to thrive. Our state now has an opportunity to become a national leader in education and we urge this bill to go before the full committee. There's still a lot of work to be done, but we remain committed to ensuring every child has access to an education that fits their needs regardless of income or zip code."