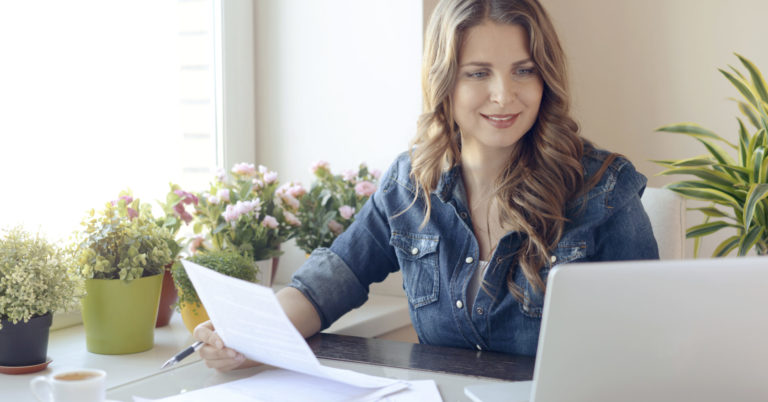 Department of Labor's independent contractor rule reduces workplace uncertainty
On September 25, 2020, the U.S. Department of Labor (DOL) published a new rule that would provide greater certainty in employment determinations and could ultimately better protect the ability of individuals to pursue work as independent contractors.
Independent contracting and other forms of self-employment allow for flexible work arrangements that empower people to pursue meaningful work in a way that fits their lifestyle, creates new entrepreneurial opportunities, and improves their lives.
This proposed rule comes at a welcome time as many elected officials in the U.S. Congress and in states such as California are set on reducing self-employment opportunities for workers in health care, journalism, transportation, music, ridesharing, and beyond.
Up to this point, DOL has never adopted formalized criteria for independent contractors, instead utilizing general guidance provided by the Supreme Court such as in the 1947 United States v. Silk decision. As a result, self-employed individuals have often been improperly misclassified as employees under the Fair Labor Standards Act of 1938 (FLSA), and costly litigation has negatively impacted workers, businesses, and the DOL itself. That has made it difficult – sometimes impossible – for willing independent contractors and employers to come together.
The intent of the rule should be applauded. It would better define the "economic realities" criteria set forth by the Supreme Court to be used for employment determinations, providing more appropriate criteria for today's economy where such practices as use of digital marketplace companies by independent contractors (ICs) is increasingly common.
At the same time, it would be preferable for Congress to update employment laws to protect contracting freedom and work flexibility to meet the needs of the 21st century as well as better equip our economy to handle unforeseen circumstances on our Road to Recovery from the COVID-19 pandemic where employment has become a challenge for many.
The rule is not final, and the Department will accept comments on it until October 26.
As summarized by the DOL, the newly proposed rule would:
Adopt an "economic reality" test to determine a worker's status as an FLSA employee or an independent contractor. The test considers whether a worker is in business for themselves (independent contractor) or is economically dependent on a putative employer for work (employee);
Identify and explain two "core factors," specifically: the nature and degree of the worker's control over the work; and the worker's opportunity for profit or loss based on initiative and/or investment. These factors help determine if a worker is economically dependent on someone else's business or is in business for themselves;
Identify three other factors that may serve as additional guideposts in the analysis including: the amount of skill required for the work; the degree of permanence of the working relationship between the worker and the potential employer; and whether the work is part of an integrated unit of production; and
Advise that the actual practice is more relevant than what may be contractually or theoretically possible in determining whether a worker is an employee or an independent contractor.
For a better understanding of the general problems independent contractors are facing around the country that arise from the existing uncertainty, read this  op-ed in the Washington Examiner by Americans for Prosperity senior policy analyst Austen Bannan.