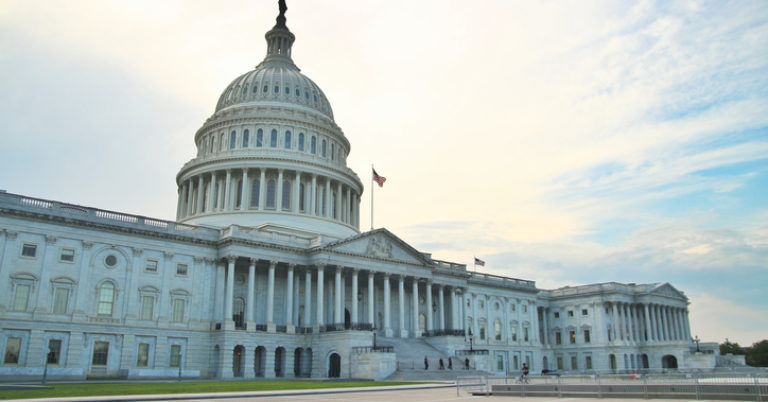 Don't let Congress override voters and taxpayers yet again
When Congress passed the American Rescue Plan Act — a $1.9 trillion spending bill supposedly intended to speed the recovery from coronavirus — it included an unusual provision. The bill bars states from returning these funds to the taxpayers.
According to CBS:
Some U.S. states want to use the economic aid delivered under the federal government's recently passed coronavirus package in order to cut taxes. The problem: The $1.9 trillion American Rescue Plan Act, which provides states with hundreds of billions in assistance, bars using the emergency funding for tax relief.

More than a dozen states are considering new tax credits or cuts that could be jeopardized because of the relief funds. Some of these cuts have been planned for a while, and others are just starting to be pursued. West Virginia, for instance, has been looking to cut its state personal income tax following the successful rollout of the vaccine in that state and an improving economy.
Under the bill, the federal government will distribute $350 billion in taxpayer funds to state and local governments, including a minimum of $500 million to each state.
Many states are currently experiencing a surge in tax collections as the economy recovers after the pandemic. Twenty-two states saw revenues increase by the end of 2020. If the economy grows as fast as projected in 2021, even more will see unexpected financial windfalls.
It makes sense to reduce the tax burden on workers and families whose finances were hurt during the pandemic. But this $1.9 trillion measure, which will be paid for by taxpayers, might make that impossible.
That's outrageous and wrong. American taxpayers fund the government. And through their elected representatives, they make decisions about taxes and spending. It's wrong for the federal government to try to compel states to spend money if those states believe they have no good use for it, and that it makes more sense to return it to taxpayers.
The $1.9 trillion package isn't the only major spending bill being considered in Congress. There is an ongoing push to follow it with a package of "infrastructure" spending and tax increases totaling $3 trillion or more. Congress should be careful not to repeat past mistakes — including wasting taxpayer money and attempting to impose bad public policy.