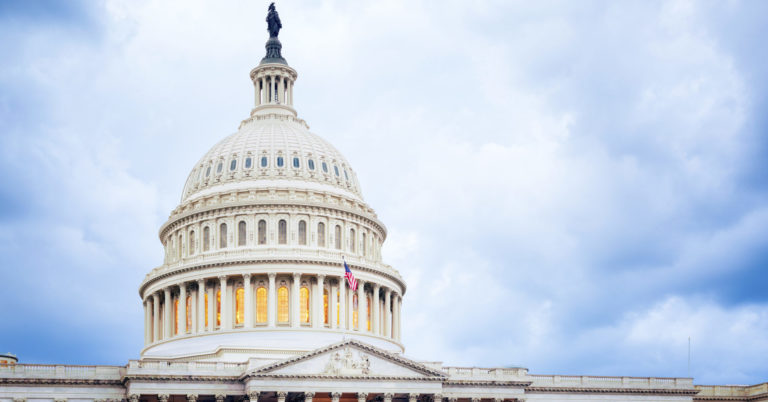 Congress is considering another bailout for states. Here are solutions states should consider instead to better weather COVID-19.
Though the federal government will be providing over $1.9 trillion to state and local governments this year, that's still not enough, according to some lawmakers. The House of Representatives passed a $3 trillion bill that included nearly $1 trillion for states and localities last month — legislation that would almost double the amount of federal money made available to states in response to the coronavirus.
This is a bad idea. It would push our already-massive federal debt higher, encourage states to engage in greater fiscal irresponsibility, and likely lead to new, permanent spending.
Rather than pass another bailout, states can take several reforms and actions to weather the COVID-19 crisis and keep budgets in check.
States should search for opportunities to save
Before deciding that another bailout is necessary, states should find and eliminate unnecessary programs they already fund. That will entail cutting corporate welfare programs and subsidies, a move likely to prove popular with most residents.
State legislators should also look for ways to reduce total spending, and not implement any new temporary or permanent increases in cost-of-living adjustments, bonuses, legislative increases in salary, new hires, or for any one-time or recurring expenditures unrelated to the COVID-19 pandemic.
This will require some fiscal discipline, but during the worst economic downturn since the Great Depression, it will be imperative that states make an honest effort to spend wisely.
States need to spend their aid correctly
Congress' third relief bill allocated $150 billion for a new "Coronavirus Relief Fund" for state and local governments. States should not act as if this money is an unlimited source of funding. That means they shouldn't create new spending programs using this money.
Instead, they should use this aid to cover unforeseen expenditures incurred as a result of COVID-19.
Of course, voters will need to know that their states are spending relief aid correctly. That will require transparency. States should post online how they are spending these federal dollars, preferably on websites they already use to make budgets public.
States can prepare for future crises by increasing rainy day funds, setting limits on taxes and expenditures, and pushing pension reform
States need to act today to ensure they are fiscally prepared for the next crisis. The first action they can take is to increase their rainy day funds — also called budget stabilization funds — which are meant to help states withstand economic downturns.
Before COVID-19, several states had less than a week's operating costs in reserve. Kentucky had just four days. Pennsylvania had less than a third of a day. Illinois had less than a tenth of a day. Kansas hasn't made a single payment into its rainy-day fund since its creation in 2016.
In total, nearly half the states had rainy-day funds that were smaller than they were before the Great Recession.
While states need to make greater contributions to their rainy-day funds, they also need to implement a well-structured tax and expenditure limit. That might require enshrining such a provision in their state constitutions, but it would ensure that government could grow at a reasonable rate, while preventing runaway taxation and spending.
Pension reform is also essential. Across the country, state and local governments are experiencing a pension crisis, a result of politicians kicking the can down the road when it comes to funding these liabilities, which collectively exceed $5 trillion.
Pension reform would ensure that states are better prepared for the next fiscal crisis without adding to that liability or harming federal taxpayers.
Tell Congress to reject a new bailout
Rather than petition the federal government for another bailout, states should instead adopt these fiscal reforms to protect federal taxpayers and prepare themselves for the next fiscal crisis. Doing so may be difficult, but the COVID-19 pandemic has made this work essential.
We need to tell Congress: Say 'NO' to additional bailouts. What we need is fiscal reform across the country, not more federal debt. Reject this absurdly expensive bailout.