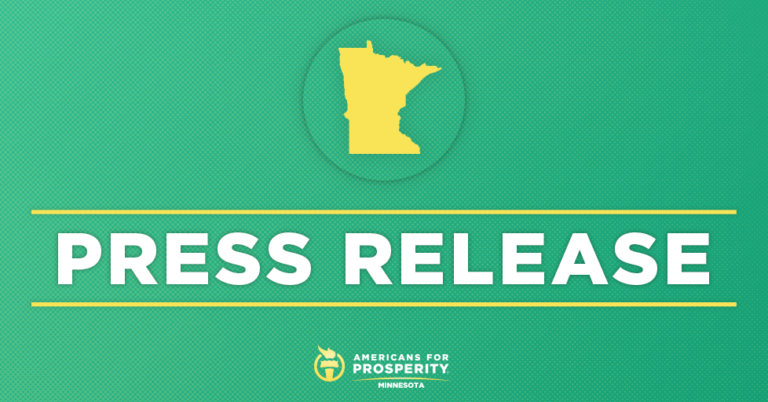 Coalition Sends Letter to Lawmakers Urging Action on Civil Asset Forfeiture
ST. PAUL, MN – Americans for Prosperity-Minnesota (AFP-MN), working alongside a broad bipartisan coalition that includes the ACLU, the State of Minnesota Board of Public Defenders, the Justice Action Network, and others, testified and sent a letter of support urging two House committees to support HF75. The bill reforms Minnesota's civil asset forfeiture process.
HF75 overwhelmingly passed the House Judiciary and Civil Law Committee on Thursday and the House Public Safety and Criminal Justice Reform Committee on Friday.
Civil asset forfeiture allows the government to seize and permanently keep money, vehicles, and other property suspected of being connected to criminal activity. Even if an individual is never charged with a crime, their property can be seized and ultimately forfeited.
Click here to read the letter.
AFP-MN State Director Jason Flohrs issued the following statement:
"Minnesota's forfeiture laws violate our constitutional right to due process and need to change. Government should respect and protect our personal property, not force citizens to file civil suits and go through excessive administrative hurdles to get their own property back. This bipartisan bill is a comprise agreement that has support of law enforcement and criminal justice advocates. It removes a structural barrier to good policing and will help ensure innocent property owners in Minnesota regain their fundamental liberties by making a long-overdue change to a Constitutionally dubious policy. We urge lawmakers to pass this bill without delay."
Background:
AFP-MN Testifies Before House Judiciary on Criminal Justice Reform, 8/5/20
AFP-MN to House: Protect Property Rights, Pass Civil Asset Forfeiture Reform, 3/11/20
In 2019, the Supreme Court unanimously ruled in Timbs v. Indiana that the Constitution's 8th amendment prohibition on excessive fines applies not just to the federal government, but to the states, as well.
The defendant in Timbs v Indiana, Tyson Timbs, argued that, by seizing his $42,000 Land Rover as part of an arrest for a drug sale of less than $250, Indiana law enforcement levied an excessive fine against him since the value of his car far exceeded the maximum fine he would have faced as a punishment for his arrest. To learn more about the case, click here.