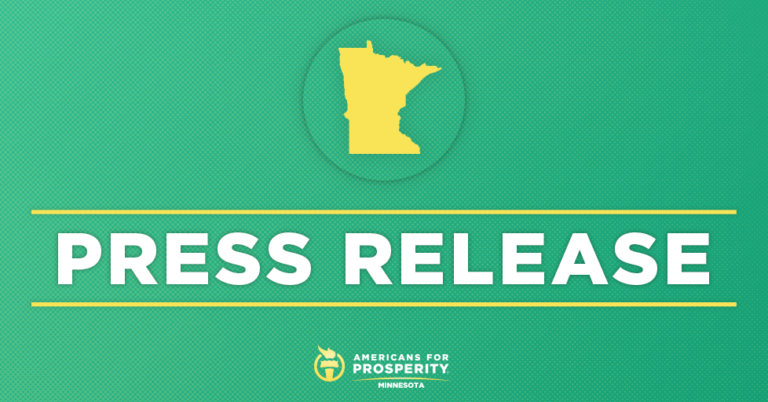 AFP-MN to House: Protect Property Rights, Pass Civil Asset Forfeiture Reform
Mar 11, 2019 by AFP
Grassroots group urges House members to support bill that restores constitutional protections
ST. PAUL, MN – Americans for Prosperity-Minnesota (AFP-MN) today urged members of the House Judiciary Finance and Civil Law Division to pass HF1971, a bill that would protect innocent property owners in Minnesota from losing their property through civil litigation by requiring a criminal conviction before forfeiture can take place.
Read AFP-MN's letter to committee members in support of HF1971 here.
AFP-MN State Director Jason Flohrs issued the following statement:
"For too long, Minnesota's forfeiture laws have violated our constitutional right to due process. Government should respect and protect our personal property, not seize property and then force citizens to file suit to prove their own innocence and get their property back. This bill ensures innocent property owners in Minnesota regain their fundamental liberties by making a long-overdue change to a constitutionally dubious policy. We urge lawmakers to pass this bill without delay."
Background:
Recently, the Supreme Court unanimously ruled in Timbs v. Indiana that the Constitution's 8th amendment prohibition on excessive fines applies not just to the federal government, but to the states, as well.
The defendant in Timbs v Indiana, Tyson Timbs, argued that, by seizing his $42,000 Land Rover as part of an arrest for a drug sale of less than $250, Indiana law enforcement levied an excessive fine against him since the value of his car far exceeded the maximum fine he would have faced as a punishment for his arrest. To learn more about the case, click here.