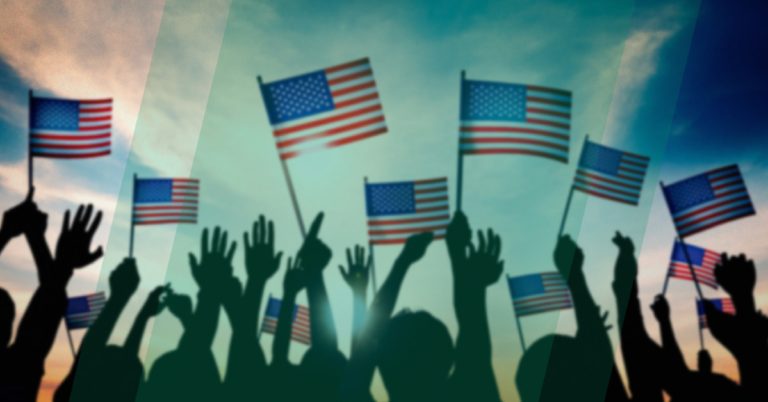 Charles Koch, Brian Hooks advocate solutions built on empowerment and other American ideals in the fight against COVID-19
Americans for Prosperity's Health Care Reimagined campaign focuses on making crucial reforms to ensure people have better access to medical care, when and where they need it. The campaign will advocate changes in state and federal policy to help those impacted by COVID-19 and ensure the country is better prepared for a future outbreak.
In a recent op-ed, Charles Koch and Brian Hooks endorse these reforms as one aspect of a larger approach to tackling COVID-19 — an American approach, characterized by solutions that rely on the ingenuity of every individual.
While some countries have taken a top-down approach, America is in a better position to rely on social entrepreneurs, business leaders, individuals from all walks of life, and government to tackle the crisis, Hooks and Koch wrote.
Some such efforts are already underway. Take what's happening in business. While businesses based on big crowds, like the NBA, have made the hard decision to close, others that can operate while protecting public health are doing what it takes to keep grocery aisles stocked and medical professionals supplied. Distilleries are converting their kettles and stills to make hand sanitizer. Technology companies are applying data analytics to track the spread of the virus and keep the public informed.

In education, when schools closed, creative minds found new ways to serve students. OpenStax at Rice University expanded access to its online customizable courses, offering a record number of students a chance at individualized learning. Yes Every Kid launched #LearnEverywhere, a free resource that aggregates curriculum for the parents now home with more than 30 million kids.

Communities are coming together in a spirit of cooperation and empowerment. People are meeting their neighbors' needs in ways that only they can because they know best what works and what doesn't in such specific situations.
In the same spirit, policymakers should empower those in a position to help. The op-ed praises some of the emergency changes lawmakers have enacted to enable medical professionals to save more lives, an approach advocated by the Health Care Reimagined campaign.
Many acted fast to break down barriers standing in the way of an effective medical response. At least 18 states and D.C. have removed restrictions on telemedicine. Others are relaxing licensing laws that prevent qualified medical professionals from assisting patients. These are examples of the right response in this difficult time: Creating an environment in which people can help solve the problems in their communities, in cooperation with others.
Lawmakers should rely on the ingenuity of communities and individuals to leverage their talents and work together to fight the virus, the op-ed concludes, and resist the temptation to close off these avenues of cooperation.
"That's the American way," Koch and Hooks conclude. "Indeed, it's the only way."
Join the Health Care Reimagined campaign to help drive solutions that lift barriers to better care.