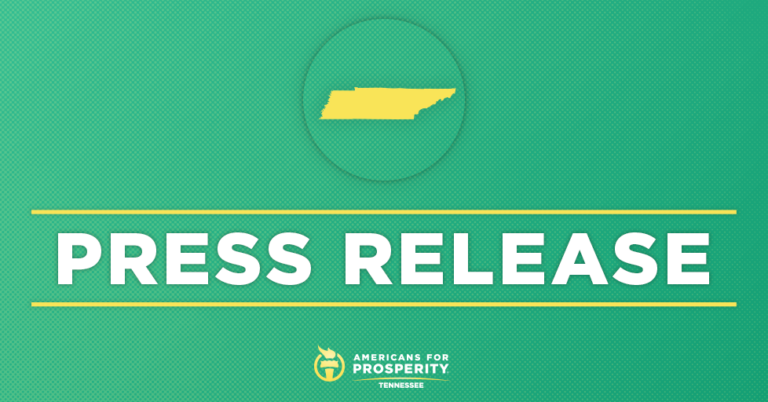 Bipartisan Driver's License Restoration Bill Advances
AFP-TN Applauds Committees for Advancing Pathway to Prosperity
NASHVILLE, TN – Americans for Prosperity-Tennessee (AFP-TN) today applauded the House Finance, Ways, and Means Subcommittee and Senate Transportation Committee for passing HB 0839 / SB1143. The bill will help nearly 63,000 Tennesseans get a payment plan based on their financial situation and receive a restricted license to drive to work or school while paying off traffic fines.
"Our state's current policy of suspending licensees over unpaid debt often traps people into a vicious cycle of debt and incarceration," said Tori Venable, AFP-TN State Director. "Committee members took a huge step to pave the path to prosperity by breaking the cycle of criminalizing poverty. We especially thank Rep. William Lamberth and Sen. Raumesh Akbari for their work in moving this bill forward. We look forward to helping push this bill to Gov. Lee's desk with bipartisan legislative support."
The driver's license restoration bill will be heard next week in both chamber's full Finance committees.
According to Tennessee Department of Safety, there are currently 589,576 outstanding suspensions for failure to pay citations. Under the provisions of this bill, people with an outstanding suspension prior to July 1, 2019, may petition the court to enter into a payment plan and be issued a restricted driver license.
Background:
Criminal justice reform ahs been a top priority for the organization this legislative session. At the outset of the session, AFP-TN identified criminal justice reform has its number one issue in its legislative agenda.
Read State Director Tori Venable's op-ed on why criminal justice reform is needed in the Volunteer State here.