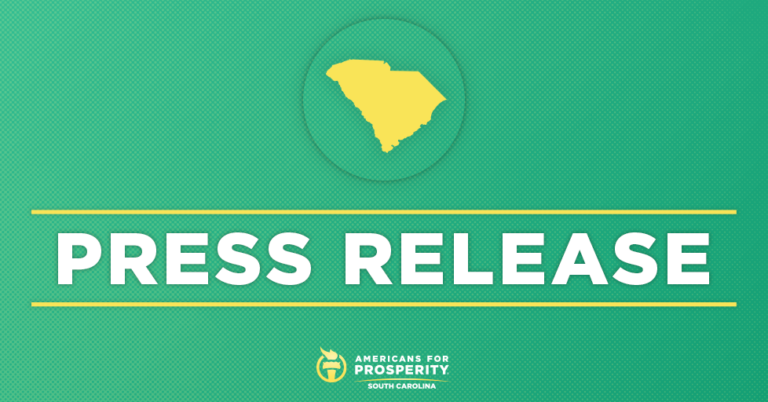 Americans for Prosperity-South Carolina Sounds Off on #NukeGate, #SanteeSwindle
Grassroots Activists Call on Senators to Sell Utility Giant, Pass Checkbook
AFP State Director Yates Pens Hard-Hitting Op-Ed for Charleston Post & Courier
COLUMBIA, SC – Americans for Prosperity-South Carolina today called upon the state Senate to follow the General Assembly's lead and pass legislation to begin the process of selling off embattled, state-owned utility company Santee Cooper. The South Carolina General Assembly voted 104-7 last week to undertake the sale. The Senate has not yet scheduled a vote on the measure.
Americans for Prosperity-South Carolina State Director Andrew Yates made the following statement:
"It is no accident that Santee Cooper has long been plagued by scandal, mismanagement, and cronyism. Columbia bureaucrats have no business running a utility in the first place. Those decisions are best left to the free market, not the government. Our activists urge the Senate to follow the Assembly's lead and begin the process to sell Santee before the end of session. This scandal is an excellent example of why lawmakers need a tool like South Carolina Checkbook to track spending to ensure something like this does not happen again."
Yates penned an op-ed for the Charleston Post and Courier on how the Santee scandal underscores the need for "South Carolina Checkbook," a searchable online database that posts government spending by state agencies.
The free-market policy group said it has mobilized its base of grassroots activists across the state to urge the Senate to pass legislation to sell the company and create South Carolina Checkbook.
Background:
Americans for Prosperity Backs "South Carolina Checkbook" Bill
Americans for Prosperity-South Carolina Backs McMaster's Call to Sell Off Santee Cooper
According to a recent report from the U.S. Public Interest Research Group, South Carolina ranked near the worst in the nation for providing online access to state government spending data