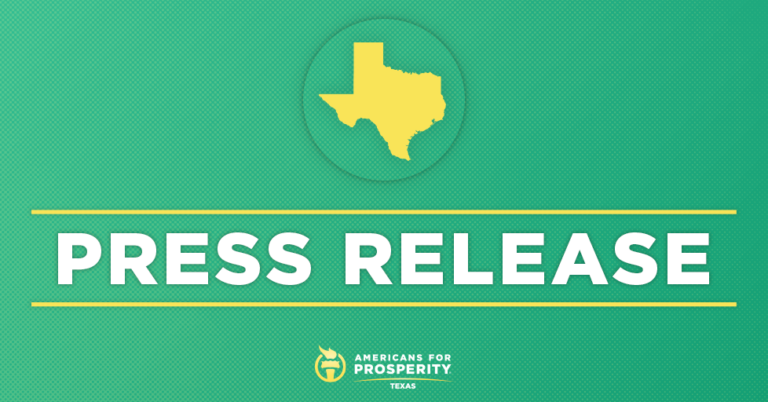 Americans for Prosperity Sends Flyover to Texans Game Urging Rep. Fletcher to Stop Reckless Spending Proposal
Sep 10, 2021 by AFP
"To pay for it, they'll enact a historic tax hike that will leave less money in families' budgets for outings like a Texans game."
HOUSTON, TX – Americans for Prosperity-Texas (AFP-TX) is launching a three-hour flyover at Sunday's Houston Texans game, targeting Rep. Lizzie Fletcher for her support of the Biden-Sanders 'infrastructure' bill. The flyover will be outside the stadium from 8-11 am. 
AFP-TX State Director Genevieve Collins released the following statement:
"The Biden-Sanders 'infrastructure' proposal is a $4.7 trillion boondoggle that will kill jobs, raise families' energy bills, and send health care costs skyrocketing. To pay for it, Washington will have to enact a historic tax hike that will leave less money in families' budgets for outings like a Texans game. We strongly urge Rep. Fletcher to oppose these reckless spending proposals."
AFP-TX targeted Rep. Fletcher with a previous flyover and a wave of radio ads and direct mail to supplement the work of AFP's activists across the country. The campaign is part of the grassroots group's seven-figure "End Washington Waste: Stop the Spending Spree" mobilization campaign.