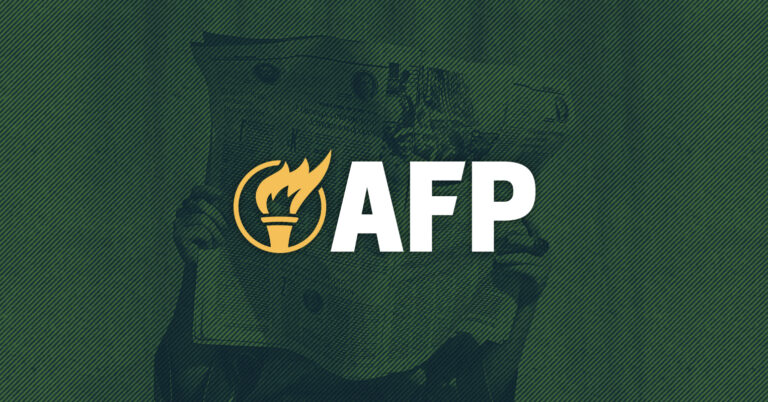 Americans for Prosperity Releases Legislative Agenda
"Lawmakers have a historic opportunity to transform the Mountain State by enacting once-in-a-generation tax reform that will put thousands of dollars back in the pockets of hardworking West Virginia families"
CHARLESTON, W.Va.—Today, Americans for Prosperity-West Virginia (AFP-WV) released an updated state legislative agenda. In conjunction, AFP-WV announced a six-figure digital, radio, mail, and brochure campaign to embolden state lawmakers to take swift action on reforming the state's uncompetitive tax system.
AFP-WV's 2023-2024 legislative agenda is available here. 
The organization's top legislative priority is significantly reducing the state's high personal income tax. West Virginia's top personal income tax rate of 6.5% is the 17th highest in the nation — higher than in every state we border and significantly higher than Maryland's 5.75%. West Virginians making the national median income of $44,000 pay 6%, nearly twice as much as middle-income Pennsylvanians. Our second marginal income tax rate ranks fourteenth highest in the nation, also making us non-competitive with neighboring states.
AFP-WV will be leveraging its signature grassroots door-to-door contact, along with robust paid media, to ensure West Virginian's voices are heard when it comes to the tax relief they deserve and that lawmakers have the political courage to accomplish this long overdue policy goal.
AFP-WV State Director Jason Huffman released the following statement: 
"Alongside our staff and activists, principled leaders have long advocated for meaningful tax reform. Now is the time to make good on those promises. Because of the rapid adoption of pro-growth policies and commitment to fiscal responsibility, lawmakers have a historic opportunity to transform the Mountain State by enacting once-in-a-generation tax reform that will put thousands of dollars back in the pockets of hardworking West Virginia families to invest in their lives and livelihoods.
"Our current income tax is an outdated and detrimental holdover from West Virginia's failed tax-and-spend past. West Virginians deserve to keep more of their hard-earned paychecks with which to pursue their version of the American Dream. The move would immediately put thousands of dollars in taxpayers' pockets, providing every worker in the state with a pay increase. And at a time when President Biden's tax-and-spend driven inflation is taking a huge toll on folk's pocketbooks at the grocery store and at the gas pump, Mountaineers need tax relief now more than ever.
"We're calling on policymakers to step up to meet the moment by adopting bold, transformational personal income tax relief that will help every West Virginian thrive and invite others choose the Mountain State as the place they want to live, work, and raise a family."
Background:
AFP-WV State Director OpEd: West Virginia Should Cut Taxes