Please select your state
so that we can show you the most relevant content.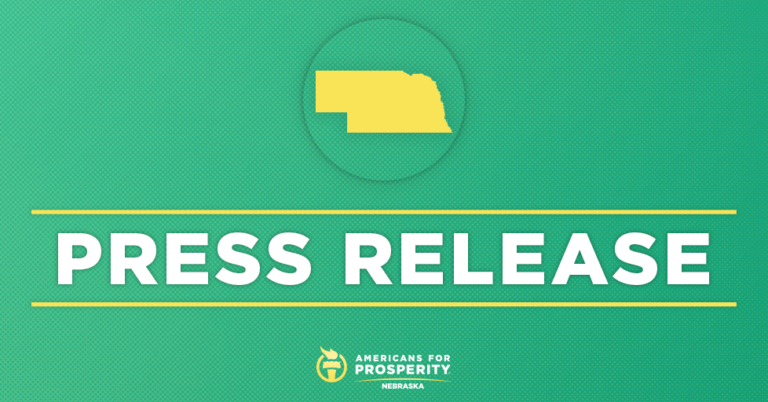 Americans for Prosperity-Nebraska Releases Scorecard for the 107th Legislature
LINCOLN, Neb. – Americans for Prosperity-Nebraska (AFP-NE) today released their annual scorecard for Nebraska's 107th Legislature. This scorecard highlights bills that AFP-NE engaged on during the first (2021) and second (2022) session of the 107th Legislature.
The purpose of this scorecard is to help constituents better understand the legislative process and how elected officials voted on their behalf. The grassroots group will utilize direct mail and digital advertisements to promote the scorecard and encourage Nebraska residents to contact their legislators.
View AFP-NE's Scorecard for the 107th Legislature
AFP-NE State Director issued the following statement:
"This legislative scorecard highlights the work state lawmakers put into removing barriers for Nebraskans and aims to enhance transparency and accountability in our government. From tax and spending reforms, to expanding health care and educational opportunities, we celebrate the steps taken to pass transformational legislation and applaud the principled leadership of our State Senators and Governor Pete Ricketts. We hope Nebraskans find this scorecard as a useful tool and continue to share their voice and engage in the legislative process."
Last month, the grassroots group recognized its policy champions as Torchbearers for Freedom for working tirelessly to expand opportunity for every Nebraskan in the Cornhusker State.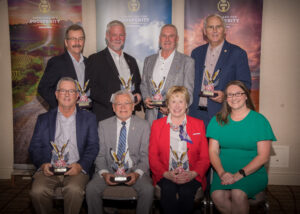 AFP-NE's Torchbearers for Freedom. Pictured: Front Row (L to R): Sen. Dan Hughes, Sen. Steve Halloran, Sen. Lou Ann Linehan, Jessica Shelburn AFP-NE State Director, Back row (L to R): Sen. Bruce Bostelman, Sen. John Lowe, Sen. Dave Murman, Sen. Rob Clements. Not pictured: Sen. Joni Albrecht, Sen. John Arch, Sen. Tom Brewer, Sen. Tom Briese, Sen. Steve Erdman, Congressman Mike Flood, Sen. Suzanne Geist, Sen. Mike Groene, Sen. Ben Hansen, Sen. Mike Hilgers, Sen. Michael Jacobson, Sen. Mike Moser, Sen. Julie Slama, and Sen. Rita Sanders.
Background:
Last November, AFP-NE released their 107th Legislative Progress Report for the first (2021) session of the 107th Legislature.
© 2023 AMERICANS FOR PROSPERITY. ALL RIGHTS RESERVED. | PRIVACY POLICY