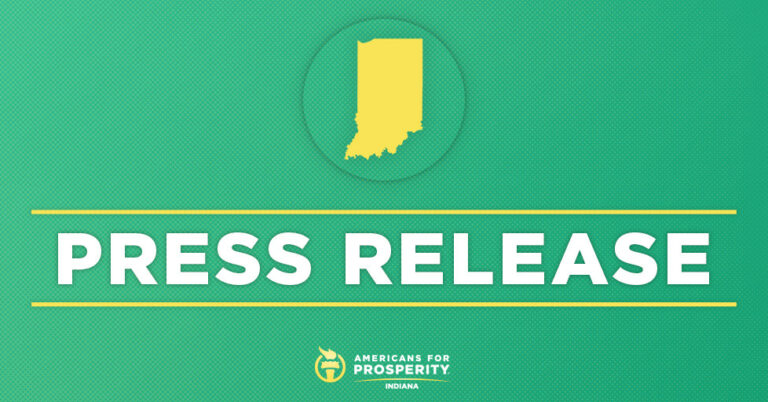 Americans for Prosperity-Indiana Congratulates Candidates on Primary Election Victories
INDIANAPOLIS, IN – Americans for Prosperity-Indiana (AFP-IN) today congratulated its endorsed state legislative candidates on their primary victories: Rep. Martin Carbaugh (HD-81), Rep. Dale DeVon (HD-05), Speaker Todd Huston (HD-37), Rep. Doug Miller (HD-48), Rep. Jake Teshka (HD-07), Sen. Mike Gaskill (SD-25), Scott Alexander (SD-26), Alex Choi (SD-29), Craig Haggard (HD-57), Scott Hawkins (HD-71), Kyle Pierce (HD-36), Tyler Johnson (SD-14), and Spencer Deery (SD-23). These candidates earned the support of AFP-IN for their commitment to principled policy solutions to the greatest challenges Hoosier families face.
The group leveraged the full support of their grassroots activists, achieving over 160,000 voter contacts across the state through phones, door to door canvassing, and direct-mail ahead of the primary election.
AFP-IN State Director Josh Webb issued the following statement:
"AFP-IN is excited to congratulate our endorsed state legislative candidates on their respective victories. Each candidate has demonstrated their dedication to making Indiana the best place to live, work, and raise a family through economic growth, educational freedom, and health care our families can trust. Our activists are proud to see these exceptional candidates through their primaries and will continue to urge voters to support them ahead of November's general election."
Background:
Americans for Prosperity Launches Second Wave of State Legislative Endorsements, 03/15/2022
Americans for Prosperity-Indiana Announces 2022 State Legislative Endorsements, 02/22/2022