Please select your state
so that we can show you the most relevant content.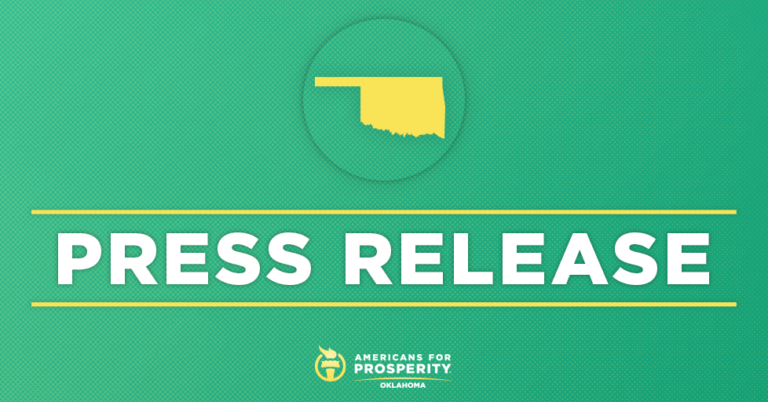 Americans for Prosperity Hosts Facebook Live with Governor Kevin Stitt, Discusses State Question 802
OKLAHOMA CITY, OK—Americans for Prosperity-Oklahoma (AFP-OK) hosted a Facebook live event with Governor Kevin Stitt to discuss the Oklahoma economy and State Question 802 that will appear on Tuesday's ballot. In the Facebook event, Gov. Stitt announced his opposition to Medicaid expansion and talked through economic recovery solutions for Oklahoma.
Gov. Stitt said the following regarding State Question 802:
"State Question 802 is not good for Oklahoma. I'm going to be voting NO on SQ 802. This is going to cost our state $200 million. We have a billion-dollar shortfall next year – the only way to get $200 million is to either raise taxes or to cut services somewhere else like education, first responders, or roads and bridges."
You can view the event with Gov. Kevin Stitt here.
AFP-OK State Director John Tidwell issued the following statement:
"We appreciate Governor Stitt's leadership and outspoken opposition to State Question 802. Oklahomans cannot afford higher taxes or cuts to core services that they'd see if Medicaid expansion is implemented. Government must live within its means, just as every Oklahoma family is required to do."
Background:
AFP- OK recently announced its plan to support the Vote No on 802 Association, a committee formed to combat the Medicaid expansion state ballot question that will appear on the June 30th primary ballot. AFP-OK activists are working with the Vote No on 802 Association to oppose Medicaid expansion in Oklahoma and defeat State Question 802.
For further information or an interview, reach Nicole Tardif at NTardif@afphq.org or (571) 329-0161. 
© 2023 AMERICANS FOR PROSPERITY. ALL RIGHTS RESERVED. | PRIVACY POLICY