Please select your state
so that we can show you the most relevant content.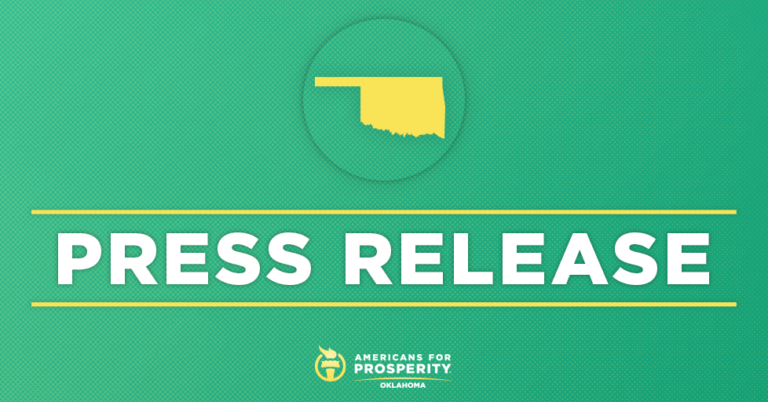 AFP Joins with Committee to Combat State Question 802, Medicaid Expansion
OKLAHOMA CITY, OK—Americans for Prosperity-Oklahoma (AFP-OK) today announced its plan to support the Vote No on 802 Association, a committee formed to combat the Medicaid expansion state ballot question that will appear on the June 30th primary ballot. AFP-OK activists will work with the Vote No on 802 Association to oppose Medicaid expansion in Oklahoma and defeat State Question 802. AFP-OK State Director John Tidwell will serve as chairman of the committee.
AFP-OK State Director John Tidwell issued the following statement:
"State Question 802, which will force Medicaid expansion, will overwhelm our already struggling state budget and hurt those that the program was intended to help. There is no question that overburdening an already fragile system will lead to cuts of core services we all rely on and trigger tax increases at a time when Oklahomans can least afford additional financial burdens. Oklahoma must vote no on State Question 802."
Committee member Douglas P. Beall, M.D. issued the following statement on behalf of the committee:
"As a physician, I know that access to quality health care can make a world of difference for patients. But, Medicaid expansion does not provide a sustainable access to care without sacrificing the access for the individuals who need it the most.
"State Question 802 is not Oklahoma's solution to better health outcomes. If passed, Medicaid expansion will lead to longer wait times and less immediate access to healthcare resources so Oklahoma's most vulnerable cannot receive the care they need."
© 2023 AMERICANS FOR PROSPERITY. ALL RIGHTS RESERVED. | PRIVACY POLICY