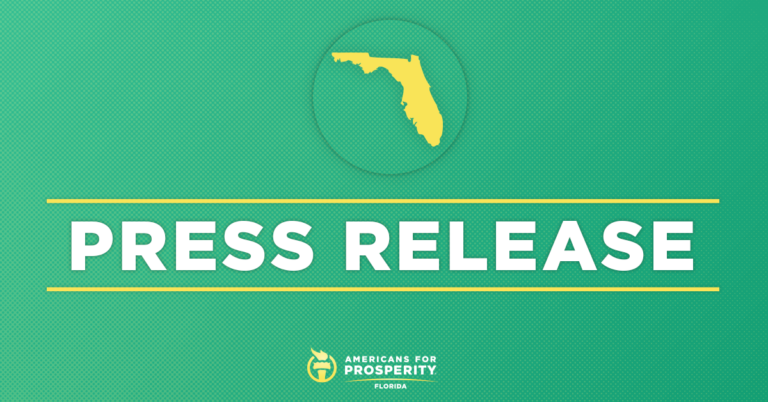 Americans for Prosperity Continues to Highlight Flordians in "Care You Can Call On" Initiative To Support Telehealth Services
Sonia from Boynton Beach: 'Telemedicine was a lifesaver for me'
TALLAHASSEE, Fla. – Today, Americans for Prosperity-Florida (AFP-FL) continued its statewide "Care You Can Call On" initiative to highlight the growing grassroots support for House Bill 247, legislation aimed at strengthening telehealth services for residents in the Sunshine State.
As part of the "Care You Can Call On" initiative, AFP-FL is spotlighting  Floridians who have benefited from telehealth services, including Sonia from Boynton Beach, Florida. Sonia shared that, after several months of health issues, "telemedicine made it possible for me to speak with my doctor…she was able to see me, hear me…and determined what the problem was. She prescribed some meds, sending the prescriptions directly to the pharmacy. Telemedicine needs to stay. It was a lifesaver for me." 
You can watch her testimony here. 
AFP-FL State Director Skylar Zander issued the following statement:
"Over the last year, millions of Floridians like Sonia have taken advantage of telehealth as an efficient, reliable, and cost-effective way to stay connected with their doctor. We urge the legislature to pass this legislation as soon as possible so Sonia and other patients will continue to have more options in how they receive their care, even after the COVID-19 pandemic is behind us."
Background: 
In March, the Professions and Public Health Subcommittee approved House Bill 247, which is sponsored by Rep. Mike Giallombardo and Rep. Tom Fabricio. AFP-FL launched the "Care You Can Call On" campaign last week, first highlighting Bob, from Fort Myers, Flordia.
AFP also recently launched a Personal Option plan aimed at making quality health care more affordable and accessible. The effort is part of AFP's plan to put patients at the center of our health care system, rather than the government.
###