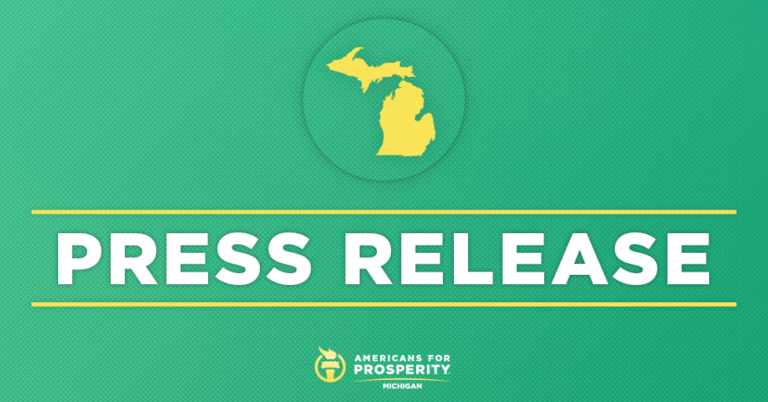 Americans for Prosperity Challenges Michigan Senate Committee to Address Real Economic Growth Strategy
LANSING, MI – Americans for Prosperity – Michigan (AFP-MI) today applauded skepticism on a new corporate handouts bill that was considered in the Senate Economic and Small Business Development Committee. The grassroots group also challenged the committee to take up ideas that would truly spur economic growth and propel all businesses forward.
SB 615 would give $300 million in tax subsidies to large corporations in a handout scheme similar to the state's previous "Good Jobs for Michigan" program, but several committee members expressed concerns with both the bill and the idea that Michigan needs tax incentives to chart a path forward.
 AFP-MI State Director Annie Patnaude released the following statement:
"Legislators are right to be skeptical of this legislation. Instead of turning over $300 million to mega-corporations, we should be pursuing the policies that put all businesses on a path to success: low, fair taxes; simple, succinct regulation; and robust workforce development.
"Senators LaSata, McMorrow, and Vanderwall asked good questions about the negative impacts this bill could have on our friends, neighbors, and small businesses.
"Corporate handouts don't work. We cannot afford to dismiss the evidence and pursue bad policies. Our committees should be talking about what works for all Michiganders, not just a few politically-connected corporations. We look forward to attending hearings on better ideas soon."
 Background: 
Earlier this week, AFP-MI launched a multi-layered campaign to defeat the legislation. The campaign includes calls, door knocking, and targeted outreach with key legislators.
For further information or an interview, reach Nicole Tardif at NTardif@afphq.org.