Please select your state
so that we can show you the most relevant content.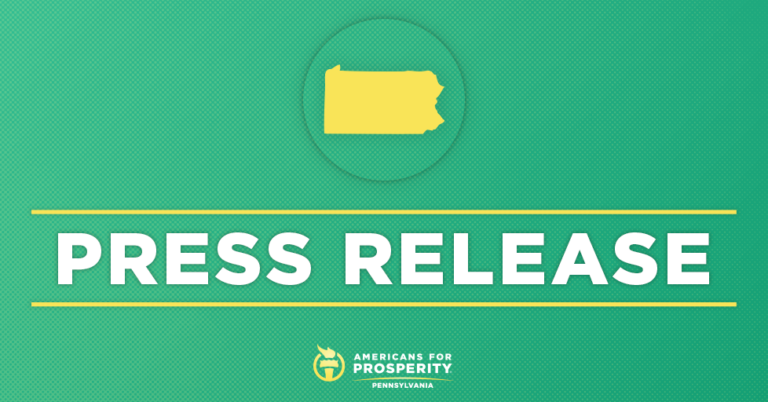 Americans for Prosperity Boosts Taxpayer Protection Act Campaign & Efforts
Demands Leader Benninghoff Stops Stalling, Protects Hardworking Taxpayers TODAY
HARRISBURG, PA – Today, Americans for Prosperity-Pennsylvania (AFP-PA) ramped up efforts this week to urge Pennsylvania House Majority Leader Kerry Benninghoff to bring the Taxpayer Protection Act (House Bill 71) to the floor before the end of the year to begin the process of giving voters the ability to vote on a constitutional amendment that would place a cap on state General Fund spending.
With only three session days remaining in 2021, the grassroots group launched a new series of digital and newspaper ads urging concerned constituents to contact the Majority Leader and tell him to protect PA taxpayers. These efforts are being supplemented by activists knocking doors and making a minimum of one-dozen patch-through calls per day in the 171st legislative district.
View Other Samples Here: Direct Mail& Doorhanger (Front/Back)
AFP-PA State Director Ashley Klingensmith issued the following statement:
"Our House leaders need to stop prioritizing uncontrolled government spending over the well-being of hardworking taxpayers. With inflation on the rise, Pennsylvania lawmakers must listen to their constituents and give them the opportunity to place constitutional guardrails on state General Fund spending."
"Every day that a vote on the Taxpayer Protection Act is delayed is another day that Harrisburg lawmakers make the future financial burden on taxpayers heavier by failing to give them that opportunity. We urge Pennsylvanians across the Keystone State to take action by telling Leader Benninghoff to stop stalling and promptly schedule the Taxpayer Protection Act for a vote."
Background:
A poll conducted in September 2021 revealed that the Taxpayer Protection Act enjoys significant bi-partisan support in the Keystone State. Results may be found here.
© 2023 AMERICANS FOR PROSPERITY. ALL RIGHTS RESERVED. | PRIVACY POLICY