Please select your state
so that we can show you the most relevant content.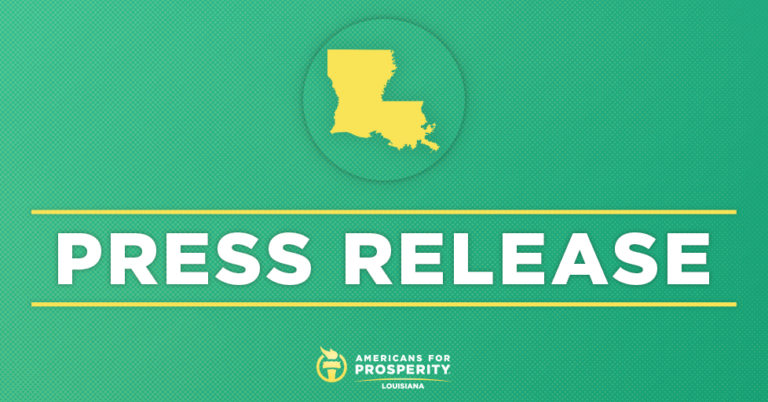 Americans for Prosperity Applauds House Health & Welfare Committee Move to Expand Access to Care
Baton Rouge, La. – Americans for Prosperity-Louisiana (AFP-LA) issued the following statement today following the ​House Health and Welfare Committee vote to move HB 495 to the floor. The bill will grant advanced practice registered nurses full practice authority ​by removing burdensome collaborative practice agreements.
AFP-LA State Director James Lee issued the following statement:
"It's crucial that we allow Louisianans to fully tap into health care resources within their communities as we begin to exit the pandemic. Removing collaborative agreements and other unnecessary red tape for Advanced Practice Registered Nurses will allow these professionals to practice more freely and provide services to those who struggle to obtain care due to financial or logistical barriers. Thank you, Rep. Barry Ivey, for sponsoring this bill ​and committee members for reporting it favorably. We urge lawmakers to vote in favor of this bipartisan piece of legislation ​to expand access to health care for all Louisianans."
This bill represents the vision that AFP is advocating for in its Personal Option, a policy plan focused on providing all Americans with more health care options and removing the barriers that make health care unaffordable for so many.
© 2023 AMERICANS FOR PROSPERITY. ALL RIGHTS RESERVED. | PRIVACY POLICY