Please select your state
so that we can show you the most relevant content.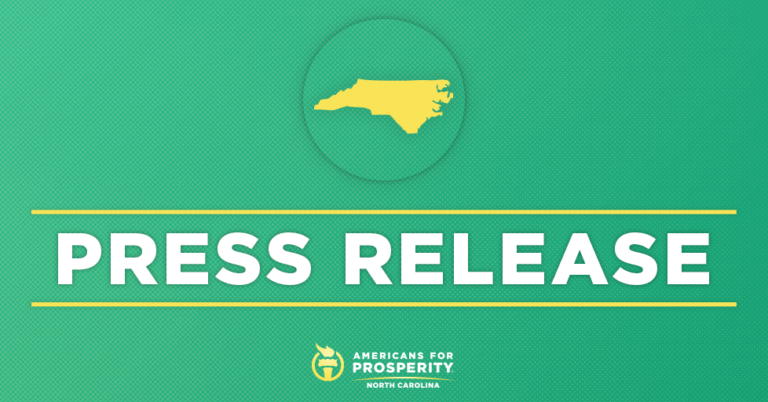 Americans for Prosperity Admonishes Nearly $1 Billion Corporate Welfare Hand Out to Apple
While North Carolina Families Face Financial Strife, State Doles Out Tax Dollars to Corporate Interests
RALEIGH, NC—Americans for Prosperity-North Carolina (AFP-NC) today admonished the recent announcement of Apple's nearly $1 billion corporate welfare giveaway– paid for by hardworking taxpayers. By opening its East Coast research and development campus outside of Morrisville, Apple will receive nearly $850 million from the state of North Carolina. This egregious giveaway is the largest corporate handout in state history and was made possible by legislation passed in 2018 to loosen the threshold for taxpayer-funded, corporate incentives. Throughout the legislative process, AFP-NC opposed this  expansion of corporate welfare and today, the grassroots organization is calling for its repeal.
AFP-NC State Director Chris McCoy issued the following statement:
"Once again, corporate interests are benefiting off the backs of hardworking North Carolinians. This flagrant misuse of tax dollars only helps to further Apple's bottom line while hardworking families across the Tar Heel State are stuck footing the bill. In the name of 'economic development,' this historically ridiculous $1 billion taxpayer funded giveaway sides with special interests over those families suffering from the financial hardships brought on by COVID-19."
Background:
AFP-NC consistently stands up for the best interests of taxpayers and against corporate welfare giveaways.
In Guilford County, the grassroots organization took a principled stance in opposing the High Point Rockers' Taxpayer-Funded Stadium Subsidy in February.
For further information or an interview, reach Nicole Tardif, NTardif@afphq.org, 571-329-0161. 
© 2023 AMERICANS FOR PROSPERITY. ALL RIGHTS RESERVED. | PRIVACY POLICY