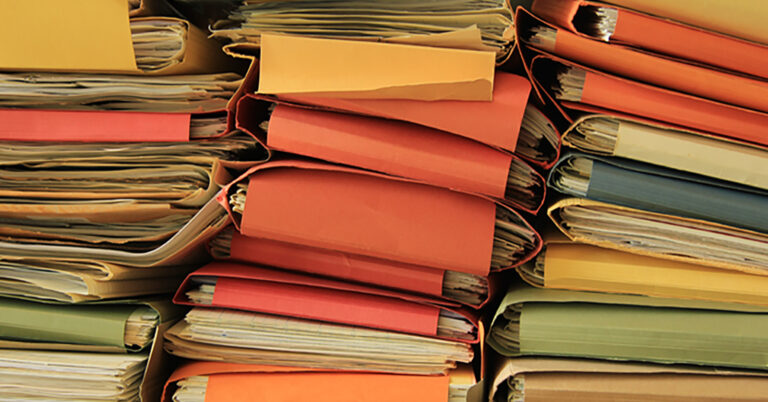 Why AFPF is suing USCIS for the results of its Known Employer Initiative
By Sam Peak and Kevin Schmidt
Because U.S. Citizenship and Immigration Services cannot process visas, requests for work authorizations, and other petitions in a timely manner, our immigration system is dealing with crushing backlogs and delays.
This is causing U.S. employers to lose critical employees amid a labor crisis — and costing thousands of people their jobs. USCIS desperately needs to reduce processing times by cutting red tape and unnecessary bureaucracy.
We think there might be a major opportunity to do this, if only USCIS would give us the data.
How the Known Employer Initiative could reduce immigration backlogs
USCIS experimented with cutting red tape when it ran the Known Employer pilot project from 2016 to 2020.
The Known Employer initiative intended to cut waste by allowing participating organizations to upload their application documents to an agency database, thus enabling USCIS to pre-certify their legitimacy and financial health — essentially functioning as a TSA Precheck for verified employers. Depending on the type of application, this step can eliminate over 200 pages of redundant paperwork per petition This includes documents like stock purchase agreements, marketing materials, copies of meeting minutes, and other items that employers would have already provided to USCIS for previous immigration sponsorships.
Cutting out numerous pages for each application would save time and money for both employers and USCIS, which is dealing with massive backlogs in processing.
USCIS initially stated that it would "publicly announce the results" of the Known Employer pilot upon its completion, but no such information was ever released when the program ended on December 31, 2020.
So, this week, Americans for Prosperity Foundation filed a lawsuit against USCIS for failing to release the results of the pilot program in response to our Freedom of Information Act request.
Failure to codify the Known Employer Initiative harms the U.S. immigration system
Only five organizations were selected to participate in the Known Employer initiative before it ultimately expired in 2020 without explanation. The Biden Administration's regulatory agenda includes codifying the program, but unfortunately it appears that it's unlikely to be a priority given the absence of a timetable for implementation.
In addition to saving U.S. employers time and money, a permanent Known Employer program can enable USCIS to reduce processing times for everyone because resources saved through the program's streamlined process can be used elsewhere in the agency.
Additionally, work permit applications that once took a few months for people to receive are now taking nearly two years.
As a result of these delays, nurses, physicians, truckers, and thousands of other professionals have lost their jobs because work authorizations expired. Some staffing firms reported losing as many as two hundred workers due to these delays.
In Fiscal Year 2021, the U.S. failed to adjudicate over 66,000 green cards available for that year, effectively cutting our legal immigration numbers during an extreme labor shortage.
After receiving millions of dollars in appropriations from Congress to reduce crisis-level backlogs, USCIS must ensure that U.S. tax dollars and petitioner fee revenue aren't being used to subsidize wasteful practices, like the redundant paperwork that a codified Known Employer program could cut out of the process.
Excessive paperwork is preventing USCIS from implementing laws passed by Congress
The lack of bandwidth at USCIS has also delayed the implementation of the Emergency Stopgap USCIS Stabilization Act, a bill that Congress passed with unanimous consent and eventually became law in October of 2020.
Congress passed this law so that USCIS could expand premium processing benefits, allowing applicants to pay more money for faster service. This premium processing expansion was intended to raise revenue for the agency so that it could avoid future financial shortfalls. According to one analysis, full implementation of premium processing authorized under this law could increase USCIS funds by as much as $1 billion.
Unfortunately, the agency did not have the capacity to swiftly implement this law. As a result, USCIS took well over a year to even announce its expansion of premium processing. When the agency finally made the announcement last March, it came with the caveat that it won't be able to expand the service to some applications until as late as 2025.
Though USCIS cited staffing shortages as a reason for the law's delay and plans to hire more caseworkers within the next year, the agency must pursue all efficiency measures — such as the Known Employer program — to make the most of its existing staff.
As long as USCIS can't process its existing caseload, conversations around expanding legal immigration channels, providing certainty for Dreamers, and reforming our asylum system will remain largely theoretical. And while agency inefficiencies exacerbate our existing labor shortage, the prices of basic necessities will continue to rise at a faster pace than working-class wages.
The streamlining measures underpinning the Known Employer program are tools the Biden Administration should prioritize to ensure a healthy, fiscally prudent, and accountable USCIS. And accountability includes USCIS following through on its plan to release the results of the pilot project.
Read the FOIA request to USCIS.
Read the FOIA lawsuit.
Kevin Schmidt is director of investigations at Americans for Prosperity Foundation.
Sam Peak is policy analyst at Americans for Prosperity Foundation.