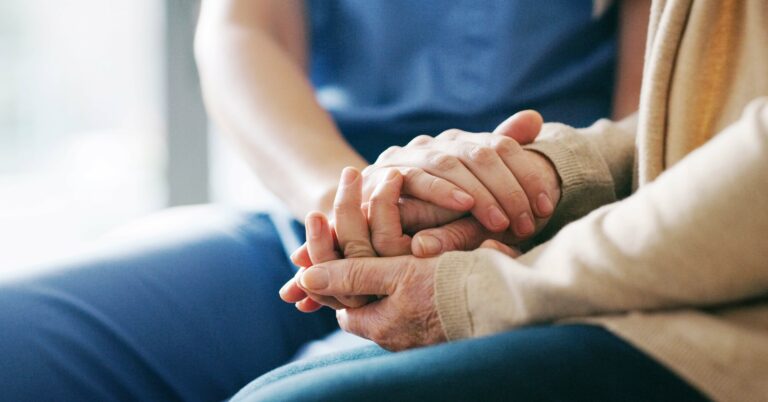 New investigation reveals true cost of certificate of need laws to patients
Certificate-of-need laws result in higher health care costs, reduced access to important medical services, and worse patient outcomes, according to a new report from Americans for Prosperity Foundation.
In Virginia, South Carolina, Michigan, and Iowa, the four states in which the effects of CON restrictions are covered in Permission to care: How certificate of need laws harm patients and stifle health care innovation, these laws keep health care providers from purchasing new equipment, expanding their facilities, and establishing new locations without government permission — which can take years to gain, if it comes at all.
That results in deadly shortages of care that leave patients worse off — something particularly dangerous during the COVID-19 pandemic, which has put a strain on hospital resources.
The report, authored by Kevin Schmidt, director of investigations at Americans for Prosperity Foundation, and Thomas Kimbrell, an analyst with AFPF's Legal and Judicial team, came to several startling findings. Certificate-of-need laws:
Reduce critical investment in health care systems. From July 2016 to February 2020, Michigan denied over $580 million in health care investments.
Cost providers thousands in application fees for even a single CON permit, with no certainty that their applications will be approved. On average, Iowa providers paid nearly $16,000 in application fees, not counting the legal and consultant fees to fill out of the permit.
Delay investments in health care by months and sometimes years. The average time between an application and a decision in South Carolina is 134 days, with some cases taking over a decade if they're contested by a competing provider.
What this report reveals about certificate-of-need laws
Americans for Prosperity Foundation began the project earlier this year and, over the course of nine months, collected and analyzed data on CON laws in Virginia, Iowa, South Carolina, and Michigan.
Why did they choose these states for the report?
"We wanted to achieve geographical and political diversity in the report so we can show that CON laws are neither partisan nor regional," Kimbrell said. "With that combination of factors, we thought these states would be prime targets to expose the abuses of CON."
The report also shows how CON laws frequently serve to promote cronyism in the health care marketplace.
When a provider files an application — say, for a new radiation therapy unit for cancer patients — a competing provider that already operates a radiation center can object to the application, arguing to regulators that there is no "public need" for these services.
"In our report, we uncovered multiple real-world examples of how CON laws harm people and investment — seeming only to protect the business interests of incumbent providers," Kimbrell said. "They don't provide any real value to patients themselves."
In a 2010 case in Virginia, LewisGale Medical Center applied for a certificate of public need to construct a neonatal intensive care unit, or NICU, for pregnant mothers and infants in need of specialized care. The application was denied by the state health commissioner.
LewisGale applied once more but was rejected again. Both times, the provider was informed that their plans for the construction of a NICU were unnecessary because Carilion Clinic in Roanoke already had one.
In 2012, a pregnant woman in urgent need of a NICU was admitted to LewisGale. She needed a specialized transport to access Carilion's NICU. But it was engaged elsewhere on another call.
While LewisGale was able to save the mother, it did not have the necessary equipment to save her child.
As AFPF's report put it,
"The true cost of Virginia's COPN program is more than Virginians should be forced to bear. Virginia's COPN laws make health care more expensive and limit access to care, which can be the difference between life and death."
What's at the heart of investigating CON laws?
Both Americans for Prosperity Foundation and Americans for Prosperity have detailed CON's harmful effects on our health care system for years.
Then, earlier this year, AFPF began collecting mountains of publicly available data, case studies, and news stories on CON in the studied states.
At first, Kimbrell and Schmidt believed they might need to submit open records requests for the information they needed. Fortunately, much of the needed data was publicly available.
On October 5, when the report was released, the researchers had created one of the largest bodies of data on CON.
"Never before has anyone pieced together all this otherwise publicly available information to display the true harm of CON in these four states," Kimbrell explained.
What should readers take away from AFP Foundation's report?
"Bluntly, that CON laws exist," Kimbrell said.
"And this is about more than lost investment, growth, and jobs, although all three of those things are important. It's about how these laws detrimentally affect health care outcomes for Americans."
As COVID-19 spread, many states across the country recognized quickly that CON laws were hurting their health care systems at the worst possible time. To that end, many governors began issuing emergency executive orders to temporarily suspend these laws.
But we're not out of the woods yet.
As the Delta variant continues to spread, and hospital capacity across the country is strained by the influx of patients, perhaps states will rethink their CON laws and determine whether their toll on Americans is just too much to bear.