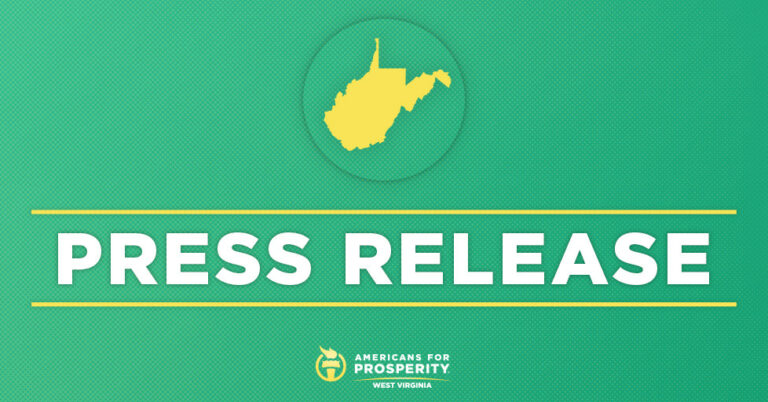 AFP-WV to Manchin: Kavanaugh is Your Guy!
CHARLESTON, W.Va. – Americans for Prosperity-West Virginia (AFP-WV) on Friday responded to Senator Joe Manchin's (D-W.Va.) comments that his key criteria for supporting a Supreme Court nominee is that he or she follows "the rule of law and the Constitution." Manchin described President Trump's pick for the high court, Judge Brett Kavanaugh, as someone with "all the right qualities" but said he's waiting to hear from West Virginians before deciding how he'll vote. Americans for Prosperity endorsed Judge Kavanaugh Monday night and is urging West Virginians to tell Sen. Manchin to support this supremely qualified nominee.
AFP-West Virginia State Director Jason Huffman had this to say:
"From his comments it's pretty clear that Sen. Manchin knows Judge Kavanaugh would make a great Supreme Court justice. If the Senator is truly committed to judging judicial nominees based on whether they seek to interpret the law as written and defend the Constitution, rather than legislate from the bench, he should support Judge Kavanaugh's confirmation. Judge Kavanaugh and West Virginians know it is not the role of the Supreme Court to drive a political agenda. Any effort to obstruct this superbly qualified nominee threatens to deny Mountaineers, and all Americans, of a qualified jurist in the mold of Justice Gorsuch. Our activists will work to ensure Sen. Manchin's actions match his rhetoric."
Senator Manchin suggested on Wednesday that Kavanaugh "has all the right qualities" to serve on the Supreme Court. Manchin also emphasized his preference for a justice who would follow "the rule of law and the Constitution."
Full quote: "No I don't have a lean [on how I will vote]. I think he seems to be a very fine person of high moral standards. A family person who's very involved in his community. Has all the right qualities. He's well-educated. And with that, you know, we have to just look at making sure that the rule of law and the Constitution is going to be followed … I'll be hearing from West Virginians and their opinion. And I think they have, also, a right. And that's who I work for. They're my boss. And we want to hear from them, too, during this process."
Senator Manchin cast a deciding vote in support of President Trump's first Supreme Court pick, Justice Neil Gorsuch.
Americans for Prosperity will commit seven figures to paid advertising and grassroots engagement in support of Judge Kavanaugh confirmation. Door and phone scripts have already been deployed to each of the 36 AFP state chapters and a first round of mail and door hangers will be deployed in the coming weeks in West Virginia, Indiana, North Dakota, Pennsylvania, Florida, Missouri, Montana, Ohio, Michigan, and Wisconsin. Later this month, AFP will host events, tele-townhalls, and Facebook live conversations with key lawmakers about the proper role of the courts and the importance of confirming jurists who interpret the law as written.
For further information or an interview, reach Jason Huffman at JHuffman@afphq.org. 
Americans for Prosperity (AFP) exists to recruit, educate, and mobilize citizens in support of the policies and goals of a free society at the local, state, and federal level, helping every American live their dream – especially the least fortunate. AFP has more than 3.2 million activists across the nation, a local infrastructure that includes 36 state chapters, and has received financial support from more than 100,000 Americans in all 50 states. For more information, visit www.americansforprosperity.org
###