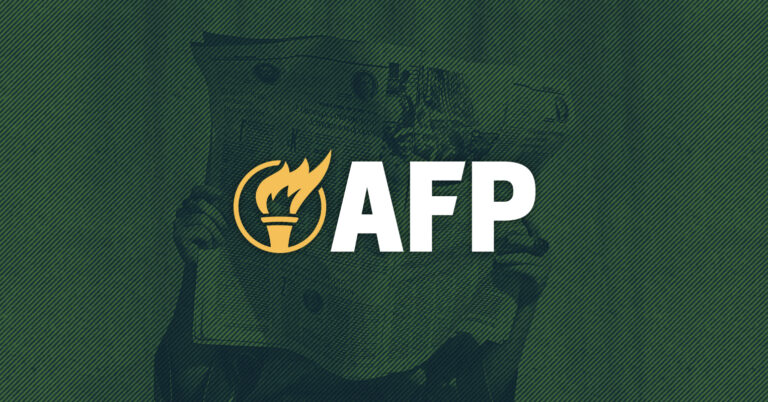 AFP-WV Releases 2019 Legislative Scorecard, Launches Annual Accountability Campaign
Scorecard and accountability campaign enhance legislative transparency, highlights policy champions
CHARLESTON, WV – Americans for Prosperity-West Virginia (AFP-WV) today announced the release of their fourth annual Legislative Scorecard and the launch of a digital ad campaign highlighting lawmakers' votes on educational freedom and criminal justice reform.
The grassroots group produces a comprehensive legislative digest to show Mountaineers how their elected officials voted on some of the most important bills from the 2019 legislative session, including expanding educational opportunity, criminal justice reform, and economic opportunity.
The ads thank lawmakers who voted to expand educational opportunity for all West Virginia kids and Sen. Glenn Jeffries for his work on criminal justice reform. Throughout the 2019 legislative session, the grassroots organization continually highlighted the need for criminal justice reforms in the Mountain State.
Separate ads hold lawmakers accountable who stood against giving families the ability to access an education that works for them, regardless of their income or ZIP code. This faction of anti-reform legislators are responsible for watering down the final version of the Student Success Act, failing to give kids and families across the state the educational opportunity they need and deserve. Both the accountability and thank you ads direct Mountaineers to a digital tool that allows them to contact their legislators.
AFP-WV State Director Jason Huffman released the following statement:
"We are committed to helping West Virginians clearly see the voting record of their elected officials over the past year. This scorecard is the materialization of our fight to change politics as usual by giving ordinary people a powerful platform upon which to stand together—ensuring their voices are heard. And it's working.
"There were many accomplishments this legislative session and we look forward to thanking lawmakers who worked to increase opportunity and remove barriers for all West Virginians. We are mobilizing our activists to help hold members accountable that stymied progress—especially those who put politics over the unique needs of every kid by denying students and families the educational freedom they deserve. The scorecard and our accountability effort enables everyone to see if their lawmaker stood on principle and to get engaged in the policy process that affects their everyday lives."
Background:
The 2019 West Virginia Legislative Scorecard provides an in-depth look at the legislation used to score legislators and can be viewed at wvscorecard.com.
Last year, AFP-WV launched the Pathway to Prosperity, a policy roadmap that prioritizes opportunity and growth for all West Virginians, which guided the group's efforts through the legislative session. This scorecard is a summary of what AFP's activists were able to accomplish in pursuit of those principles.
Votes included in the 2019 Legislative Scorecard were announced to lawmakers through key vote alerts.