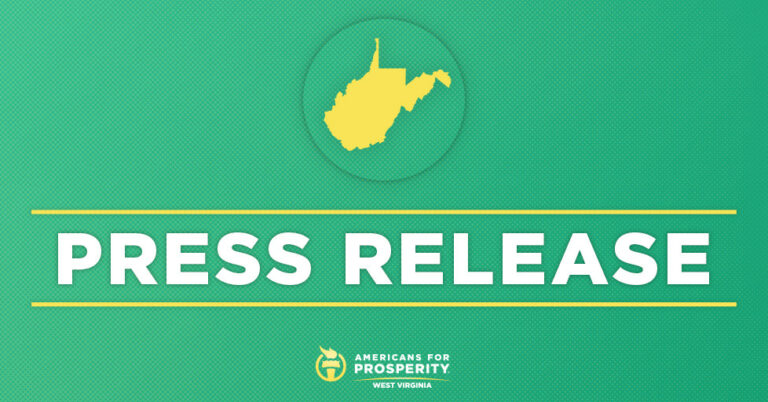 AFP-WV Key Vote Alert: HB 2526
AFP-WV Key Vote Alert: Support HB 2526, reducing personal income tax rates by 50% of the current rates over the course of three years
Dear Lawmaker:
On behalf of taxpayers and Americans for Prosperity activists across West Virginia, I strongly urge you to support House Bill 2526, reducing personal income tax rates by 50% of the current rates over the course of three years. This vote may be recorded in our 2023 session legislative scorecard.
HB 2526 represents a historic, once-in-a-generation opportunity for policymakers to come together in order to put thousands of dollars back into the pockets of every West Virginia taxpayer. This transformational policy would reduce current personal income tax rates by 50% over the course of the next three years.
Principled leaders have long advocated for meaningful tax reform. Now is the time to make good on those promises. Because they have championed the rapid adoption of pro-growth policies and fiscal responsibility, state lawmakers have a historic opportunity to transform the Mountain State by enacting once-in-a-generation tax reform that will put thousands of dollars back in the pockets of hardworking West Virginia families to invest in their lives and livelihoods.
It's time for state lawmakers to step up to meet the moment by keeping their promise to enact bold, transformational tax relief that will help generations of West Virginian thrive and quickly usher in a new era of prosperity for our state.
The state is in desperate need for economic growth and the state needs pro-growth policies that incentivize people to move to the Mountain State. Bold, transformational tax cuts, like the ones in HB 2526, accomplish both of those goals. Additionally, West Virginia has a historic budget surplus, has held a flat budget for several budget cycles, and is again seeking to adopt a flat budget with a PIT rainy day fund. With this prudent and thoughtful fiscal action in mind, it is now time to put a responsible portion of these funds back into West Virginians' pockets, so they can better invest in their version of the American dream.
It is for these reasons that I ask you to vote yes in support of HB 2526.