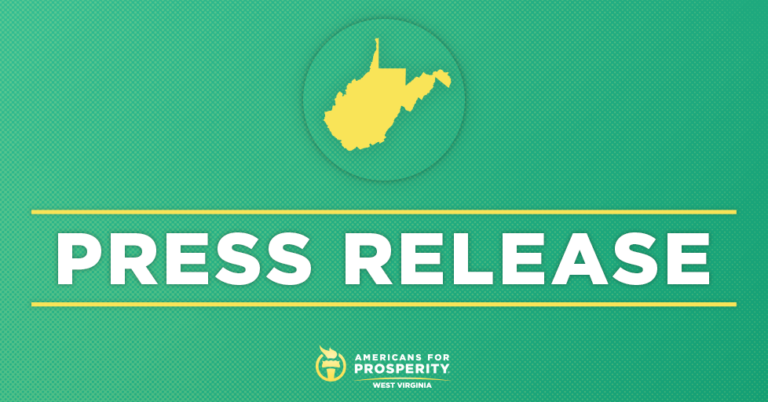 AFP-WV Announces Third Round of State Legislative Endorsements
CHARLESTON, W.Va.—Americans for Prosperity-West Virginia (AFP-WV) today announced its support for five additional candidates vying for the West Virginia House of Delegates. These individuals earned AFP-WV's endorsement through their demonstrated leadership and dedication to principled policy solutions to help improve the lives of all West Virginians. The grassroots organization will actively support: Caleb Hanna (HD-44), Danny Hamrick (HD-48), Joe Jeffries (HD-22), Laura Kimble (HD-48), and Mark Zatezalo (HD-01).
AFP-WV State Director Jason Huffman released the following statement:
"We are confident in each of these candidate's ability to drive lasting policy change that will help every West Virginian reach their full potential. These individuals have demonstrated their dedication to expanding educational opportunities for students and families, modernizing our state's criminal justice system, and increasing economic opportunity so everyone can pursue their American dream. We are excited to mobilize our activists and encourage voters across the Mountain State to support these candidates and their commitment to making West Virginia the best state to live, work, and raise a family."
Del. Caleb Hanna (HD-44): As a member of the education committee, Delegate Caleb Hanna has championed increasing educational opportunities for all students. He has also supported criminal justice reforms that are smart on crime, soft on taxpayers and legislation that would expand access to quality and affordable health care. If reelected, Del. Hanna will continue to tackle the greatest challenges West Virginians face.
Del. Danny Hamrick (HD-48): Delegate Danny Hamrick has proven he is dedicated to breaking down barriers that hold West Virginians back. Del. Hamrick has advocated for increased accountability and transparency in government spending, and has pushed to reduce unnecessary red tape so West Virginia's residents and businesses become stronger than ever before. He has also supported expanding access to quality, affordable health care and fought for expanding educational opportunities for every child.
Del. Joe Jeffries (HD-22): Delegate Joe Jeffries has proven himself as a leader in the fight to expand opportunities for all West Virginians. Del. Jeffries has fought for occupational licensing reforms to help West Virginians find meaningful work and is committed to advancing criminal justice reforms that make our communities safer. Del. Jeffries has also called for greater access to educational opportunities for all students.
Laura Kimble (HD-48): Political newcomer Laura Kimble has already established herself as a leader West Virginians need in Charleston, advocating for expanded educational opportunities for all students, regardless of their ZIP code. If elected, Laura Kimble will also champion policies that reduce the tax burden on hardworking families, allowing West Virginians to keep more of what they earn.
Mark Zatezalo (HD-01): We are excited to support Mark Zatezalo in his effort to reclaim his previously held seat in the House of Delegates. Mr. Zatezalo has been a leader in the call for fiscal responsibility in West Virginia, and is a strong supporter of smart on crime, soft on taxpayers criminal justice reforms. If elected, Mark Zatezalo will continue to stand up for principled policies that help increase opportunity for every West Virginian to succeed.
Background:
AFP-WV recently announced support for Senator Patricia Rucker, and earlier this summer, endorsed several candidates in their primaries.
PAID FOR BY AMERICANS FOR PROSPERITY. NOT AUTHORIZED BY ANY CANDIDATE OR CANDIDATE'S COMMITTEE. americansforprosperity.org