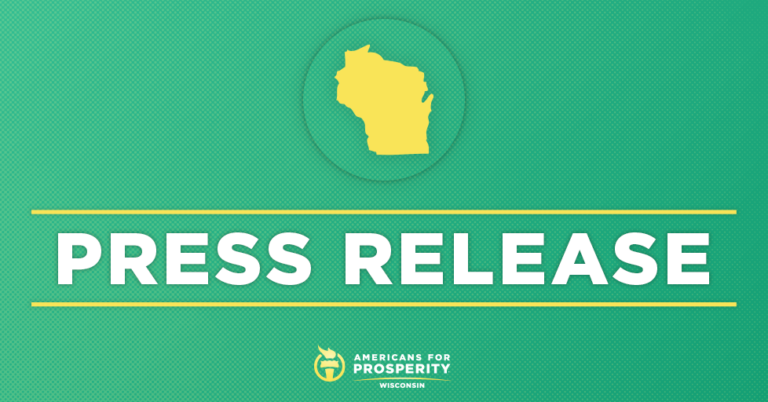 AFP-WI Slams Return of Buzzkill Beverage Proposal
MADISON, Wis. – Americans for Prosperity-Wisconsin (AFP-WI) on Wednesday criticized a new proposal that would create confusion around tailgating by allowing some forms but not others, hurt agritourism and other budding industries, and regulate some private social gatherings. The proposal, which the Legislative Council Study Committee on Alcohol Beverages Enforcement is slated to consider today, resembles the immensely unpopular Tavern League-backed "Tailgate Ban" from earlier this year.
"Special interests are back at it, trying to protect their turf and end competition from the little guy. Their proposal doesn't taste any better with age. Subjecting responsible adults to absurd inconvenience while insulating established special interests from innovative competition is an outrageous example of protectionism," said AFP-WI State Director Eric Bott.
The Wisconsin Institute for Law & Liberty recently released a memo outlining the new proposal. While the proposal ostensibly seeks to address parts of the "Tailgate Ban" that resulted in immense blowback earlier this year, its overly broad language still leaves room for confusion.
Bott added, "Anyone familiar with Wedding Barns knows the rise of the agriculture tourism industry has been a boon to farmers looking for new opportunities to succeed and a dream for couples looking to celebrate their wedding day with rural Wisconsin as the backdrop. Yet this proposal could end all that by requiring property owners to obtain expensive and sometimes unavailable permits. We strongly urge the legislature to reject this anti-competitive and protectionist racket."
For further information or an interview, reach Lorenz Isidro at LIsidro@afphq.org or (703) 887-7724. 
Americans for Prosperity (AFP) exists to recruit, educate, and mobilize citizens in support of the policies and goals of a free society at the local, state, and federal level, helping every American live their dream – especially the least fortunate. AFP has more than 3.2 million activists across the nation, a local infrastructure that includes 36 state chapters, and has received financial support from more than 100,000 Americans in all 50 states. For more information, visit www.americansforprosperity.org
###