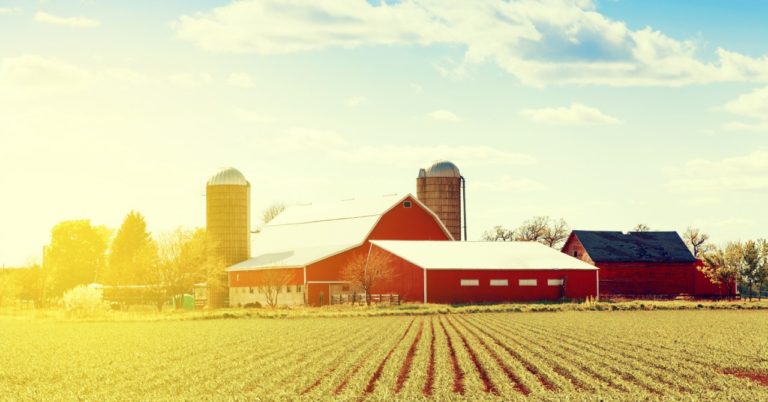 AFP Urges Congress to Reform America's Farm Policy through Amendments to 2018 Farm Bill
Arlington, VA – Americans for Prosperity today released a letter calling on House lawmakers to rein in excessive spending and corporate welfare in H.R. 2, otherwise known as the 2018 Farm Bill, by amending farm and nutrition titles that perpetuate the harmful status quo of government overreach and irresponsible spending. In the letter to House members, AFP outlines 13 amendments to H.R. 2 that would help modernize the agricultural safety net, minimize taxpayer risk and reduce wasteful spending.
Americans for Prosperity Chief Government Affairs Officer Brent Gardner issued the following statement:
"The Farm Bill, as it currently stands, lacks meaningful reforms to protect taxpayers and limit government overreach. Congress has a real opportunity to rein in excessive spending, modernize safety net programs, and eliminate corporate welfare titles within the Farm Bill that put big agribusiness ahead of ordinary Americans.  The amendments listed in our letter would go a long way to limiting those giveaways and protecting taxpayers from an overgrown bill and a rotten process."
Last week,  Americans for Prosperity and Freedom Partners Chamber of Commerce sent a letter to Congress detailing  the organizations' opposition to H.R. 2, which was passed out of committee and is awaiting a vote from the full chamber.
Overall, this farm bill would continue a troubling pattern of irresponsible spending under this Congress that began earlier this year with the $1.3 trillion omnibus spending bill.
Americans for Prosperity is prepared to work with lawmakers who ensure that reforms are included in both portions of the bill that will limit corporate welfare, preserve resources for those whom the need is greatest and protect American taxpayers.
For further information or to set up an interview, please send an email to GBraud@afphq.org.
Americans for Prosperity (AFP) exists to recruit, educate, and mobilize citizens in support of the policies and goals of a free society at the local, state, and federal level, helping every American live their dream – especially the least fortunate. AFP has more than 3.2 million activists across the nation, a local infrastructure that includes 36 state chapters, and has received financial support from more than 100,000 Americans in all 50 states. For more information, visit www.americansforprosperity.org
###