Please select your state
so that we can show you the most relevant content.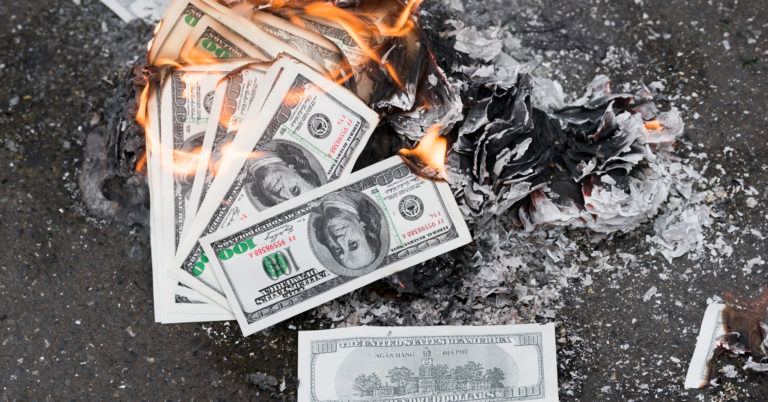 AFP Urges Administration to Take Gas Tax Off the Table
ARLINGTON, Va. — Ahead of Tuesday's White House meeting on infrastructure, Americans for Prosperity Chief Government Affairs Officer Brent Gardner issued the following statement urging the administration not to undermine its historic tax reform success with a gas tax increase that will harm most those who can least afford it.
"The best deal for the American people would be to take a gas tax hike off the table right now and to protect the historic achievement of the most significant tax relief in a generation. Anything to undermine that progress should be a nonstarter with both parties. Congress has the money they need to improve roads and bridges – they just need to be smarter spenders."
Earlier today House Speaker Nancy Pelosi and Senate Minority Leader Charles Schumer issued a letter calling for a new funding mechanism for an infrastructure package and reports indicate that Minority Leader Schumer will seek rollbacks to the Tax Cuts and Jobs Act.
Background:
AFP Leads Coalition Urging Congress to Prioritize, Streamline, and Innovate U.S. Infrastructure Spending Without Raising Taxes (4.15.19)
AFP Sends Letter to President Trump Urging Targeted Infrastructure Improvements Without Raising the Gas Tax (4.12.19)
AFP's State-By-State Analysis of 25-Cent Per Gallon Gas Tax Increase (4.11.19)
For further information or to set up an interview, please send an email to GCipriano@afphq.org.
Through broad-based grassroots outreach, Americans for Prosperity (AFP) is driving long-term solutions to the country's biggest problems. AFP activists engage friends and neighbors on key issues and encourage them to take an active role in building a culture of mutual benefit, where people succeed by helping one another. AFP recruits and unites activists in 35 states behind a common goal of advancing policies that will help people improve their lives. For more information, visit www.americansforprosperity.org
###
© 2023 AMERICANS FOR PROSPERITY. ALL RIGHTS RESERVED. | PRIVACY POLICY