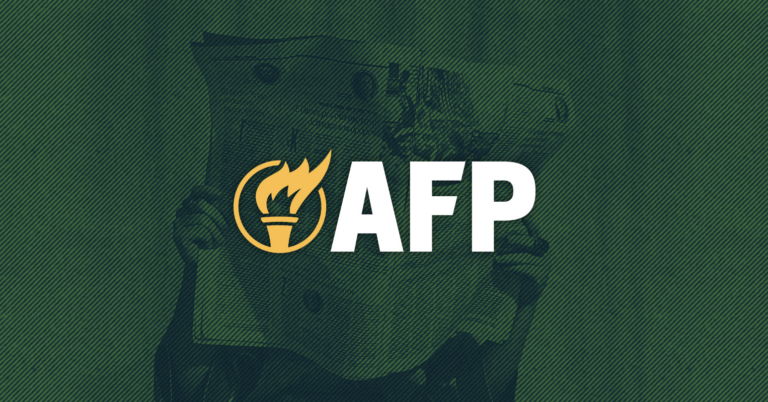 AFP Ramps Up Infrastructure Push Ahead of House Spending Spree Vote
Arlington, Va. – Americans for Prosperity is ramping up its ongoing campaign to oppose the Biden-Sanders "infrastructure" proposals as House lawmakers prepare to return to Washington next week after cutting August recess short to vote on the budget resolution and kick off reconciliation negotiations. The new push, which are part of the grassroots group's seven-figure "End Washington Waste: Stop the Spending Spree" mobilization campaign, includes a new wave of radio ads and direct mail to supplement the work of AFP's activists across the country.
The new effort initially focuses on 13 House members and highlights the harmful effects the two "infrastructure proposals – President Biden's $1.2 trillion so-called Bipartisan Infrastructure Framework and Sen. Sanders' $3.5 trillion "infrastructure" reconciliation package – would have on health care and the economy.
View Sample Spending Spree Mail Piece
View Sample Health Care Heist Mail Piece
Listen to Sample Spending Spree Radio Ad
Listen to Sample Health Care Heist Radio Ad
AFP President Tim Phillips issued the following statement:
"The $4.7 trillion Biden-Sanders "infrastructure" spending spree is a blue print for economic devastation. The historic tax increases, expensive yet ineffective energy mandates, trillions in deficit spending, and government takeover of health care is only the beginning. Pushing the federal government ever closer to the middle of our everyday lives will leave everyone worse off and ultimately undermine people's ability to innovate from the bottom up. These proposals are full of old, borrowed, and partisan ideas we know won't work but will chill the entrepreneurial spirit we've relied on for generations to make progress toward the future."
Background:
Americans for Prosperity's campaign, "End Washington Waste: Stop the Spending Spree," has led to more than 1.5 million letters to elected officials urging them to oppose the $4+ trillion combined "infrastructure" package. The breadth of this campaign should signal to lawmakers that Americans want a better path forward.
AFP had committed to more than 100+ events across the country to take its message directly to the grassroots and has already surpassed that number through rallies, townhalls, door to door canvassing efforts, phonebanks, and other events that will see the organization partner with local communities, elected officials, and policy experts to highlight the harms of the proposal and offer better alternatives. As part of this event series, AFP President Tim Phillips has been touring the country, with upcoming events scheduled for August 24th with Sen. Mike Lee in Salt Lake City, Utah, and September 2nd with Sen. Todd Young in Fort Wayne, Indiana.
This phase of the campaign focuses on 13 lawmakers: Representatives Tom O'Halleran (AZ), Stephanie Murphy (FL), Cindy Axne (IA), Elissa Slotkin (MI), Haley Stevens (MI), Angie Craig (MN), Chris Pappas (NH), Tom Malinowski (NJ), Conor Lamb (PA), Lizzie Fletcher (TX), Elaine Luria, (VA), Abigail Spanberger (VA), and Ron Kind (WI).
AFP has advocated an alternative approach focused on empowering individuals, families, and businesses and rebuilds physical infrastructure by:
Preserving federal dollars for targeted construction projects of a national priority.
Ending the practice of spending gas tax revenues on non-highway projects.
Unleashing private investment in infrastructure assets.
Returning power and responsibility to the states wherever possible.
Overhauling the regulatory and permitting system to modernize infrastructure reviews and reduce project costs.
Eliminating costly and unfair labor restrictions.