Please select your state
so that we can show you the most relevant content.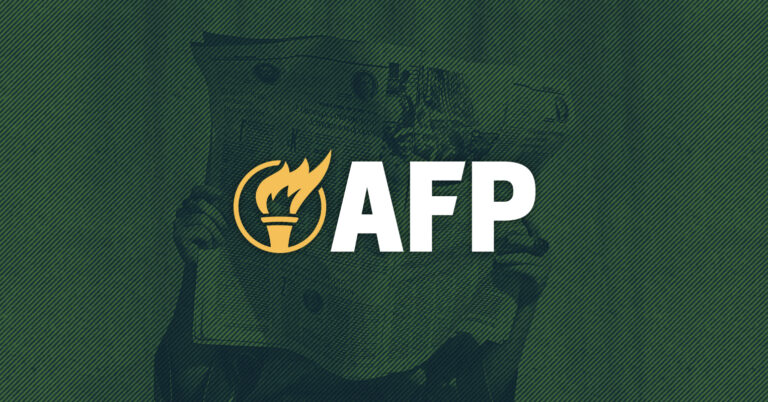 AFP Praises Biden Administration Pardons for Cannabis Possession
Arlington, Va. – Today Americans for Prosperity (AFP) praised the Biden Administration's move to pardon thousands of individuals convicted of federal cannabis offenses.

AFP Senior Vice President of Government Affairs Brent Gardner issued the following statement after the administration announced the pardons and directed the Attorney General and Department of Health and Human Services to review cannabis's status as a controlled substance:

"The Biden Administration's move to pardon thousands of individuals with records for simple cannabis possession is a welcome first step in addressing the overcriminalization of cannabis. Too many Americans have had their lives upended for simply possessing cannabis.

"However, more needs to be done. We should prioritize criminal justice system resources on protecting life, liberty, and property, not incarcerating people who are not a threat to public safety."

"Congress must act to end prohibition. Such legislation has already been introduced in the shape of Rep. Nancy Mace's (R-SC) States Reform Act, which would de-schedule cannabis at the federal level and allow law enforcement to shift its focus to preventing violent crime.

"We are hopeful that the president's actions today represent an embrace of broader reforms, and encourage him to support congressional action on Rep. Mace's legislation."
Background
AFP has been engaged in efforts to reform outdated cannabis laws as part of its ongoing efforts to reform America's criminal justice system while ensuring public safety.
Read more here, here, and here.
Americans for Prosperity supports the States Reform Act because:
By establishing a modern regulatory framework, the bill will ensure that new entrepreneurs and small businesses can compete on a level playing field with large companies.
Ending cannabis prohibition will allow law enforcement to focus on solving and preventing crimes during a time when cities across the country are facing an increase in multiple types of violent crime.
Our country's $46 billion annual investment in the War on Drugs has not solved the problem of harmful drug use, and we need a different approach that helps address the underlying causes of addictions more effectively without needlessly ruining millions of lives.
Almost 70 percent of Americans support legalizing marijuana, and over 90 percent now support allowing patients to access medical marijuana. It is time for Congress to restore a proper understanding of and allow them to make the best decisions for their citizens.
© 2023 AMERICANS FOR PROSPERITY. ALL RIGHTS RESERVED. | PRIVACY POLICY