Please select your state
so that we can show you the most relevant content.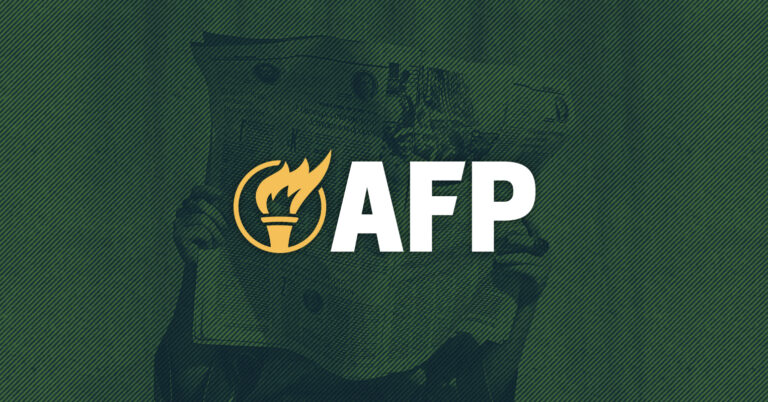 AFP on Border Carbon Tax: All Pain, No Gain
Arlington, Va. – Americans for Prosperity (AFP) on Thursday urged lawmakers to reject a border carbon tax, which some are looking to include in Sen. Bernie Sanders' $3.5 trillion "infrastructure" reconciliation package. A border carbon tax would devastate the economy – hurting American farmers, manufacturers, and small businesses – and make life harder for people, while doing little, if anything, to improve the environment.
AFP President Tim Phillips issued the following statement:
"Making things more expensive for Americans isn't going to improve the environment, but it will make a lot of people worse off – particularly the least fortunate. Environmental stewardship and a growing, thriving economy aren't mutually exclusive – to the contrary, they must go hand in hand. Importing a border carbon tax would cause incredible harm to our economy, inviting retaliatory tariffs from other countries, burdening farmers with higher costs, and causing prices on everyday goods like fuel and groceries to skyrocket even higher and faster than they are already. Ultimately, it would also put the kind of innovation needed to improve the environment further out of reach.

"Beyond being harmful policy, a border carbon tax also runs afoul of established trade agreements and would be nearly impossible to implement. Washington needs to shake loose this flawed mindset that the only path to a flourishing, healthy environment is economic pain and higher taxes – it's the exact opposite."
AFP also criticized other energy policies found in Sen. Bernie Sanders' so-called infrastructure reconciliation package that taken together would cause unprecedented harm to the economy and undermine environmental stewardship:
A Clean Energy Standard, which would dramatically raise the price of energy for American families, threaten electric reliability, cost millions of jobs, and run roughshod over state priorities.
A costly and ineffective methane tax.
Tax code changes that unfairly penalize certain industries to the benefit of others, distorting the marketplace, increasing energy costs, and undermining innovation as a result.
AFP recently launched a campaign focused on finding better ways to address infrastructure needs called "End Washington Waste: Stop the Spending Spree." Lawmakers who want to improve roads and bridges should instead consider the following reforms:
Overhauling the regulatory and permitting system to modernize infrastructure reviews and reduce project costs
Eliminating costly and unfair labor restrictions
Preserving federal infrastructure dollars for targeted construction projects of a national priority and putting an end to the practice of spending gas tax revenues on non-highway projects
Unleashing private investment in infrastructure assets
Returning power and responsibility to the states wherever possible.
© 2023 AMERICANS FOR PROSPERITY. ALL RIGHTS RESERVED. | PRIVACY POLICY