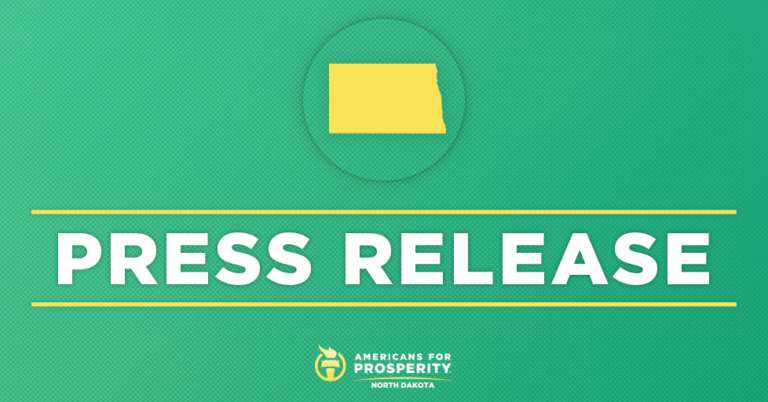 AFP-North Dakota Touts the Importance of the FIRST STEP Act 
BISMARCK, ND—Americans for Prosperity-North Dakota (AFP-ND) issued a statement today recognizing Senator John Hoeven's leadership on criminal justice reform and encouraging him to continue leading by supporting the FIRST STEP Act.
This bipartisan legislation will reduce crime and recidivism, make federal sentencing laws more just, and help people who deserve a second chance. AFP-ND is encouraging the U.S. Senate to reflect North Dakotan values and pass this bill.
AFP-ND State Director Mike Fedorchak issued the following statement:
"The FIRST STEP Act is landmark bipartisan criminal justice reform that will make our communities safer and help people get a much-needed second chance. By supporting the FIRST STEP Act, Sen. Hoeven has an opportunity to continue standing up for North Dakotans who value safety and redemption. We hope Sen. Hoeven will keep up his leadership on this issue by helping get this important bill passed through the U.S. Senate this year."
Background:
Senator Hoeven is a consistent leader on criminal justice reform issues, particularly with the Native American community in North Dakota. He has been quoted saying that "we need to focus more attention and work on them to help these children turn their lives around."
President Trump, senators from both parties, and major law enforcement groups like the Fraternal Order of Police all endorsed the FIRST STEP Act last week.
The House of Representatives passed the FIRST STEP Act earlier this year.
Freedom Partners recently released a national poll showing that over 80 percent of voters approve of the FIRST STEP Act.
For further information or an interview, reach Nicole Tardif at NTardif@afphq.org or (571) 329-0161.