Please select your state
so that we can show you the most relevant content.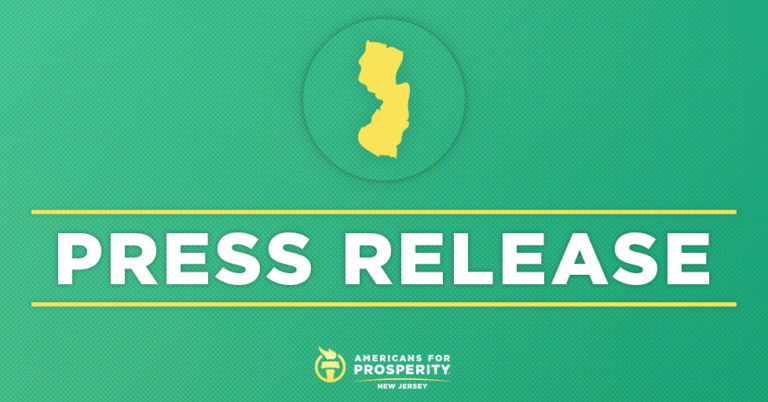 AFP-NJ: Comptroller's Audit Confirmation of Taxpayer Give-a-ways
Trenton, NJ – Americans for Prosperity – NJ (AFP-NJ) today issued a statement praising Governor Phil Murphy and the Comptroller for the release of an audit on the New Jersey Economic Development Authority's GrowNJ Program.
AFP-NJ State Director Erica Jedynak said of the audit:
"Make no mistake. The EDA's 'tax breaks' for certain companies are corporate welfare, which drains the state budget and skews the tax code. As we have said many times before, the government should not be in the business of picking winners and losers and this report proves just that. The findings highlight corporate cronyism at its worst. This issue unites people across the political spectrum."
AFP-NJ State Director Erica Jedynak said of Governor Murphy:
"At Americans for Prosperity, we work with anyone to do good and no one to do harm. We thank Governor Phil Murphy for doing the right thing by ordering the audit of this EDA program, as a major step toward reducing cronyism. We look forward to continuing to work with the administration on policy solutions and rallying citizen-activists across the state to transform New Jersey for the better."
AFP-NJ's key take-a-ways from the report:
$11 billion in tax incentives have been approved as of early last year, but the EDA did not assess whether awardees actually created the jobs they promised, didn't implement a process to assess the outcomes of these awards, and didn't assess whether the intended economic benefits were actualized.
The programs had very limited outcome reporting, and the reporting that does exists may include inaccurate or misleading data.
We have serious concerns with deficiencies in economic impact analysis and cost benefit analysis—benefits and economic impact have been overstated.
There is a clear lack of performance monitoring—EDA did not ensure that data reported was accurate or have any process to ensure that incented jobs were attained.
© 2023 AMERICANS FOR PROSPERITY. ALL RIGHTS RESERVED. | PRIVACY POLICY