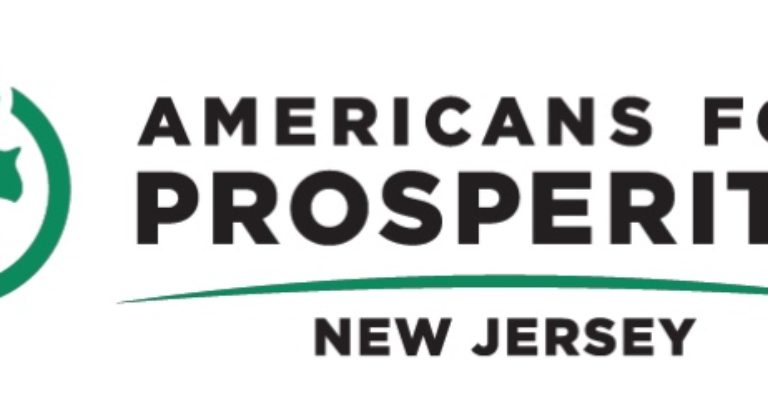 AFP-New Jersey Supports the "Earn Your Way Out Act"
Dear Legislators:
On behalf of the tens of thousands of Americans for Prosperity activists in New Jersey, and over 3.2 million activists nationwide, I write today to urge you to support A-1986, the "Earn Your Way Out Act," should the bill come for a full floor vote this fall. The bill recently passed out of the Assembly Law & Public Safety Committee with amendments, and was referred to the Assembly Appropriations Committee.
A-1986 would give inmates with a track record of good behavior and a desire for rehabilitation an easier pathway to administrative parole release and additional tools to succeed upon reentry—all the while maintaining our state's ability to keep dangerous criminals behind bars and away from this process.
The bill allows well-behaved New Jersey inmates to accrue good time credit towards parole eligibility and streamlines the parole approval process for those that pose lower risk to society upon release. It also tasks the Department of Corrections with developing individualized re-entry plans for inmates and connecting them with service organizations that can provide support after release.
Inmates with a desire to reform their lives don't benefit from being held in prison any longer than is necessary for rehabilitation. Moreover, they cost New Jersey $62,000 per inmate per year—the fourth-highest rate in the country. By ensuring New Jersey sentencing is more proportional to offenders' individual circumstances, we can avoid these drawbacks and make our state a more just place.
AFP applauds A-1986's effort to provide earlier second chances while still protecting public safety, but we urge you to consider additional reforms to the bill to improve it further.
ID requirement: The bill should require the Department of Corrections to ensure that every released inmate has a photo ID upon release. Identification is essential for obtaining a job or medical insurance after re-entry. Releasing prisoners without valid IDs creates easily removable barriers to their opportunities for success.
Implementation-focused language: The plan in Sections 3a-c to establish a Division of Reentry and Rehabilitative Services within the Department of Corrections is a much-needed addition to our state's inadequate reentry services. But the language describing the Division's goals and responsibilities needs to be strengthened to ensure that they're met. The bill needs concrete details about the Division's objectives, deliverables, and deadlines for producing them. The bill should better define how the Division disseminates information to inmates to ensure it is practically accessible. For example, the bill should specify that the Division give parolees with medical issues individualized referrals to care services equipped for their needs. Furthermore, the bill should require Parole Board members to be trained on their new responsibilities the legislation sets out, establishing firm deadlines for that to take place.
Seek expertise beyond parole officers: The bill should set the Division up for success by calling on it to seek the help of other professionals beyond only parole officers, such as those with social work backgrounds who may be more familiar with the particular needs of certain kinds of inmates and the reentry assistance programs best suited to address them.
Don't penalize mentally ill inmates: The bill contains unreasonable restrictions against mentally ill prisoners rooted in stigma, rather than evidence. Mentally ill inmates are ineligible for presumptive parole if they have failed to cooperate with all prescribed treatment during incarceration. Additionally, inmates with prior psychosis diagnoses are ineligible automatically, regardless of behavior, which is unfair on its face, not to mention how difficult it can be to properly diagnose in prison.  Nearly a fifth of American prisoners have serious mental illnesses (such as psychosis), which impairs day-to-day life. These inmates refuse prison healthcare at higher rates and suffer disproportionately in the correctional system. The bill still lets the Department of Corrections keep higher-risk inmates behind bars, so there is no reason to cut off a population who would greatly benefit from treatment outside of prison from the opportunity to access it more quickly.
We welcome A-1986's important step forward for New Jersey. However, we respectfully urge you to add needed the needed reforms above to ensure the bill's goals have a realistic chance of success and can be implemented fairly, through evidence-based processes, for all deserving inmates.
Sincerely,
Erica L. Jedynak
New Jersey State Director
Americans for Prosperity