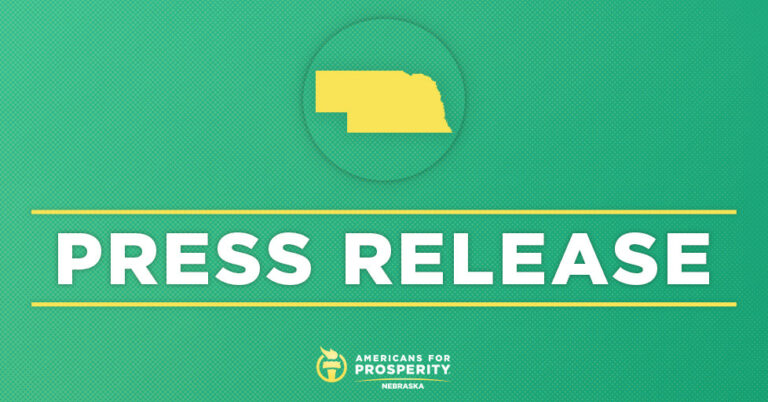 AFP-NE Launches Radio Ad Opposing Medicaid Expansion
Ballot Initiative 427 hurts the most vulnerable, jeopardizes state's fiscal future
LINCOLN, NE. – Americans for Prosperity-Nebraska (AFP-NE) is launching radio advertising calling on Nebraskans to vote "No" on Ballot Initiative 427, a proposal to expand Medicaid under Obamacare. AFP-NE has been at the forefront of educating Nebraskans on the harms Medicaid's traditional population would face and the impacts on the state's fiscal future.
"Obamacare's Medicaid expansion is not the solution for providing quality, affordable health care for Nebraskans. This ballot initiative is a lose-lose for taxpayers and current Medicaid enrollees," said AFP-NE State Director, Jessica Shelburn. "Giving someone an insurance card does not guarantee that individuals will receive the quality, affordable health care they need, but it does ensure a large cost to our state and endangers care for our most vulnerable, future property tax relief, school funding, and all other programs and services Nebraskans rely on. We urge Nebraskans to protect our most vulnerable and say no to more government control over our health care by voting 'No' on Ballot Initiative 427."
Background:
Complementing AFP-NE's radio advertising is nomedicaidexpansion.com, a website where Nebraskans can go to learn more about Medicaid expansion and the effects it would have on Nebraska.
AFP- NE Op-Ed | Medicaid expansion is a disaster
PBS News Hour | Will conservative Nebraska vote to expand Medicaid?
Nebraska Radio Network | Those for and against Medicaid expansion air opinions at Capitol
KLKN | Political debate heats up over expanded Medicaid ballot initiative
AFP-NE Press Release | AFP-NE Vows to Mobilize Grassroots Activists to Defeat Medicaid Expansion Initiative
This press release was sent by: Americans for Prosperity – Nebraska
13216 Cottner St
Omaha, NE 68137