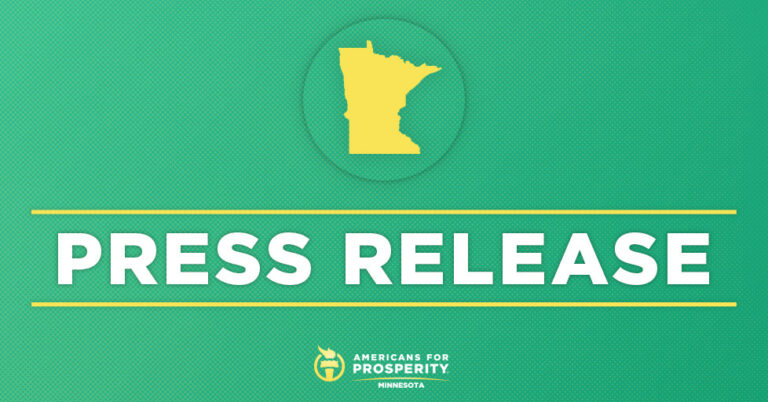 AFP-MN Urges Trump Administration to Change Direction on Trade Policies
ST. PAUL, MN – Ahead of President Trump's worker roundtable and rally in Duluth this evening, Americans for Prosperity-Minnesota (AFP-MN) today urged the administration to take a new direction with their trade policies and advance more open exchange between nations and abandon protectionist policies.
"Tax and regulatory reform efforts have helped ignite our economy, but tariffs and the potential for a trade war threatens to undermine the economic boom our country is experiencing. Not only are our trade partners responding with their own retaliatory tariffs targeting hundreds of American products and our agriculture industry, but the administration's tariffs amount to a tax on all American consumers," said Jason Flohrs, AFP-MN State Director. "We've tried tariffs before and history shows that they do not work. We continue to urge the administration to remove self-imposed barriers and pursue open and free trade that will give Minnesotans more jobs and opportunity."
Trade is a major policy initiative for Americans for Prosperity. Today, AFP's sister organization, Americans for Prosperity Foundation-Minnesota, co-hosted a free trade event with the Heritage Foundation in Mankato.
Earlier this month, Americans for Prosperity and its coalition partners announced the launch of a multi-year, multi-million-dollar initiative to champion the benefits of trade and oppose tariffs and protectionist policies.
Background:
Freedom Partners, AFP: New Steel Tariffs Hurt American Consumers, Workers and Companies
New China Tariffs to Harm U.S. Consumers & Businesses, Say Freedom Partners, AFP and The LIBRE Initiative
AFP, Freedom Partners and The LIBRE Initiative Urge White House to Abandon Harmful Tariff Policy in Official Comment to USTR